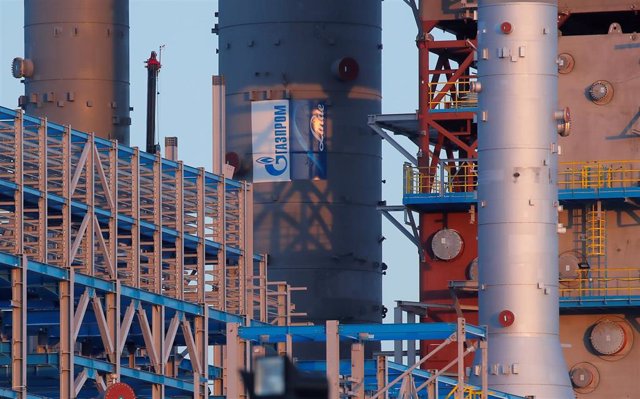 A factory of the Russian gas company Gazprom located on the outskirts of the city of Svobodny, in southeastern Russia. – REUTERS / MAXIM SHEMETOV
MOSCOW / KIEV, Dec. 31 (Reuters / EP) –
Moscow and Kiev have reached an agreement on Monday to ensure the transit of Russian gas to Europe through Ukraine, thanks to an agreement that will last over the next five years and whose signature has been produced one day before the current agreement expired between both countries
The pact has been sealed by Russian President Vladimir Putin and his Ukrainian counterpart Volodymyr Zelenskiy after almost a week of talks after a previous meeting between both leaders held in early December in Paris.
"After five days of bilateral talks in Vienna, the final agreements have been reached," said Alexei Miller, executive president of the gas company Gazprom, which is managed by the Russian state.
For its part, Zelenskiy has welcomed the agreement, as, as explained, Ukraine will obtain about 6.3 billion euros from this operation over the next five years. "Europe knows, we will not let you down in terms of energy security," he promised.
The payment of 2.6 billion euros in legal damages by Russia to Ukraine was one of the key issues that stood in the way of the agreement. In response, Ukraine withdrew more multi-million dollar legal claims against Russia.
Russian gas exports to Europe outside the former Soviet Union amount to some 200 billion cubic meters (bcm), while Gazprom, controlled by the Kremlin, accounts for approximately 36 percent of the European gas market.
The gas problem is part of a broader political conflict between the two republics. In 2014 relations collapsed when Russia annexed Crimea. However, this Sunday, and after five years of conflict, the Kiev Government and the pro-Russian forces in the region carried out the exchange of a large number of prisoners with a view to ending this agreement in a successful way.