Russia and Ukraine agree a new exchange of prisoners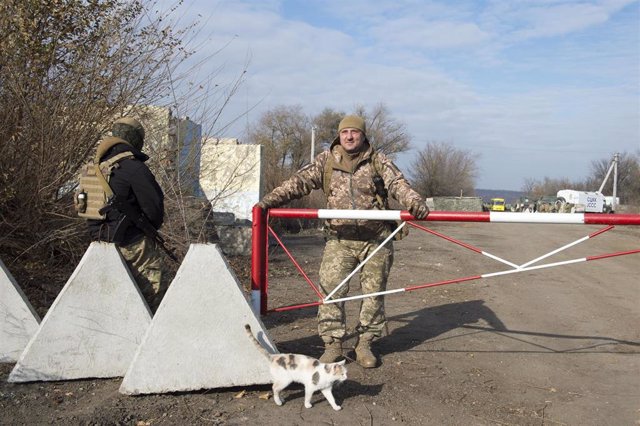 Security control of the security forces of Ukraine – JT Blatty – Archive
MADRID, Dec. 23 (EUROPE PRESS) –
Russia and Ukraine have agreed to a new exchange of prisoners, as reported on Monday by the Russian representative of the Contact Group to solve the armed conflict in the Ukrainian region of Donbas, Boris Grizlov.
"The Contact Group has agreed on the conditions for the release and exchange of detained persons," Grizlov announced, indicating that the objective is for the exchange to take place before the end of the year.
The Contact Group, formed by Russia, Ukraine and the Organization for Security and Cooperation in Europe (OSCE) has agreed to the new exchange at a videoconference meeting held on Monday. In the previous meeting, organized in Minsk, the representatives of Kiev and Donbas failed to agree.
The representative of the Ukrainian province of Luganks, which together with Donestk forms the Donbas region, has confirmed the agreement. "We agreed that they would be released in the remainder of the year," said Olga Kobtseva, in statements collected by the Russian news agency Sputnik.
The last exchange of prisoners took place last September, after an understanding between the parties that received praise from the international community. The war in Donbas broke out in 2014 between Ukrainian troops and pro-Russian separatists. Since then, more than 10,000 people have died, according to the UN.