Russia aborts rocket launch with one minute to go
Roscosmos announced a two-day delay of the Soyuz rocket launch after the lift-off was cancelled, setting a new date of 13 February.
In a statement, the agency explained: "During the launch, an order was made for the engines to be automatically turned off, the causes are being clarified.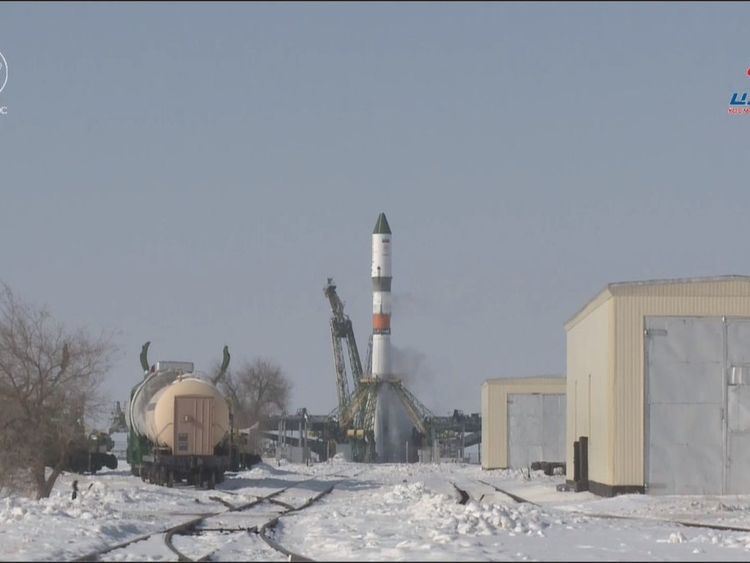 "The launch is rescheduled for the reserve date of 13 February."
The Soyuz rocket was carrying a Progress cargo ship from the Baikonur cosmodrome in Kazakhstan to the International Space Station, with the aim of getting there within three-and-a-half hours.
It was unmanned, carrying tons of supplies to the ISS, where six astronauts, two Russians, three Americans and one from Japan, are currently living and working.