Rudd told May of 'ambitious but deliverable' removals plan – leak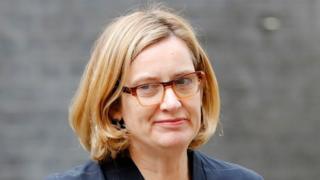 Amber Rudd's ex-deputy says he often spoke to the home secretary about work being done to increase migrant removals but not "detailed numbers or targets".
Brandon Lewis said she had not been aware of local, internal targets or the national ones revealed in a leaked memo on Friday.
Labour accused him of "hiding behind semantics" in an effort to save Ms Rudd's career.
She is due to make a Commons statement on Monday amid calls for her to quit.
Shadow home secretary Diane Abbott said: "Beneath the spin, he [Lewis] let the truth slip and sealed her fate. Amber Rudd knew of the targets she pretended didn't exist.
"The Home Office was fully aware that lives were being ruined as a result of their 'hostile environment' but pressed ahead anyway. It's time for Rudd to go."
Amber Rudd 'didn't see' migrant memo

Windrush pledges 'must be written into law'

Reality Check: Has the 'hostile environment' worked?
The Windrush row began when it emerged that some migrants from Commonwealth countries, who settled in the UK from the late 1940s to the 1970s, and their relatives, had been declared illegal immigrants.
Ms Rudd had initially told MPs probing the scandal there were no targets – before admitting "local" targets had been set.
She told the Commons on Thursday she had not been aware of them.
But the Guardian has reported a June 2017 memo from an official, copied to Ms Rudd, that refers to targets.
Mr Lewis, who was immigration minister at the time and is now Conservative Party chairman, said he remembered receiving the memo, from the Home Office's immigration enforcement team, in July last year.
He told the BBC's Andrew Marr programme: "I am confident that she didn't have that memo. When Amber Rudd says she didn't see something, I know she didn't see it."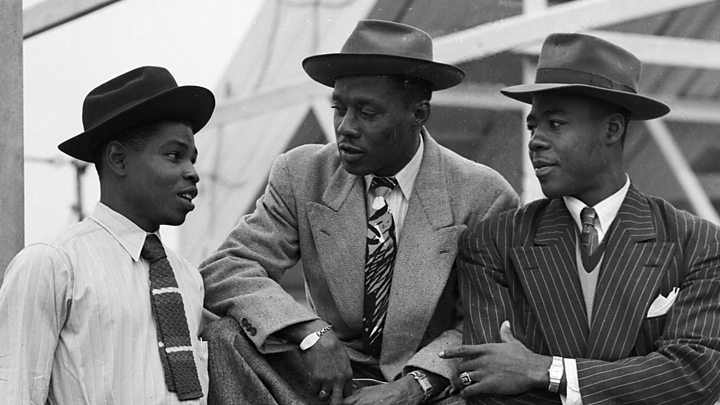 He said there was a difference between the figures in that memo, which was an update of progress towards a target of "12,800 enforced returns in 2017-18", and what Ms Rudd was asked about at the home affairs committee hearing on Wednesday.
"I was working with her on a weekly basis to make sure that we were doing everything we could – working with the police, working with local government – to help vulnerable people, to crackdown on criminals, and to remove more people who are here illegally," he told the programme.
"Yes, I did talk to the home secretary about that and the overall work that we were doing and the overall ambition to see an increase in numbers, but not on the detailed numbers and targets."
He said Ms Rudd had put an extra £10m into the team that produced the memo leaked to The Guardian to help them meet a target of increasing removals by 10% "in the years ahead".
The memo had been to update him on "what they thought was achievable in the next year, based on what they had achieved the previous year," he told Marr.
That was different to the figures she was quizzed about by MPs last Wednesday, which he said were "key performance indicators" for local internal use.
Yvette Cooper, chairman of the Home Affairs Committee, who questioned Ms Rudd about targets, tweeted: "Well this is clearly not true."
Who are the Windrush generation?

Windrush: Who exactly was on board?
Diane Abbott said the home secretary may have breached the ministerial code by not giving accurate and truthful information to Parliament.
Ms Abbott has written to the prime minister to demand an investigation into Ms Rudd's conduct and a full investigation into targets for immigration removals.
On Wednesday, Ms Rudd told the home affairs committee: "We do not have targets for removals."
Asked about evidence giving to the committee by the head of the ISU union, for border and immigration workers, that targets had been set, she asked whether they were a "number" or a "percentage" before promising to look into the issue.
On Thursday, she told MPs: "I have never agreed that there should be specific removal targets and I would never support a policy that puts targets ahead of people."