Royal Wedding 2018: Harry and Meghan release wedding photos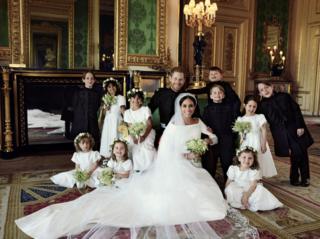 The Duke and Duchess of Sussex have released three official photographs taken on their wedding day.
The pictures, taken by Alexi Lubomirski, include a group photograph with bridesmaids and close family, including their parents and the Queen.
The couple would like to thank everyone who took part in the celebrations on Saturday, Kensington Palace said.
"Their Royal Highnesses are delighted with these official portraits," a statement added.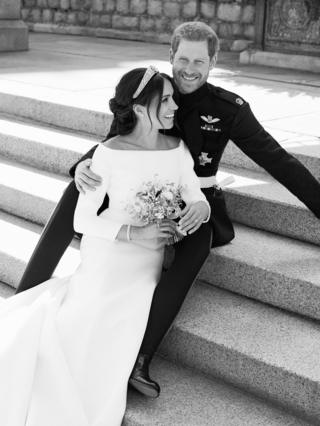 Mr Lubomirski, who also took the couple's official engagement pictures, said it had been an "incredible honour" to document the Duke and Duchess of Sussex's "inspiring journey of love".
"This has been a beautiful chapter in my career and life, that I will happily never forget," he said.
Tens of thousands of well-wishers gathered in Windsor – with millions more watching from around the world – as Prince Harry wed Meghan in St George's Chapel on Saturday afternoon.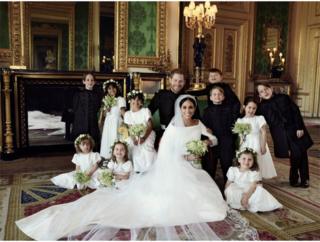 .