Ronan: 'Bafta blackout gives sense of purpose'
The Dublin-born actress rose to fame in the 2007 film adaptation of Ian McEwan's novel Atonement, which she auditioned for when she was just 12-years-old.
The performance earned her a nod at the Golden Globes, the Oscars and the Baftas.
This year she is in the running for her role in Greta Gerwig's coming-of-age delight Lady Bird, where she plays Christine McPherson – a relatable yet awkward teenager, desperate to leave her hometown of Sacramento in California.
At 23, she has bagged three Oscar, three Globes and four Bafta nods – and has, for the first time, actually won one.
Ronan picked up best actress at the Golden Globes this year, but winning is not the only thing that has changed this awards season.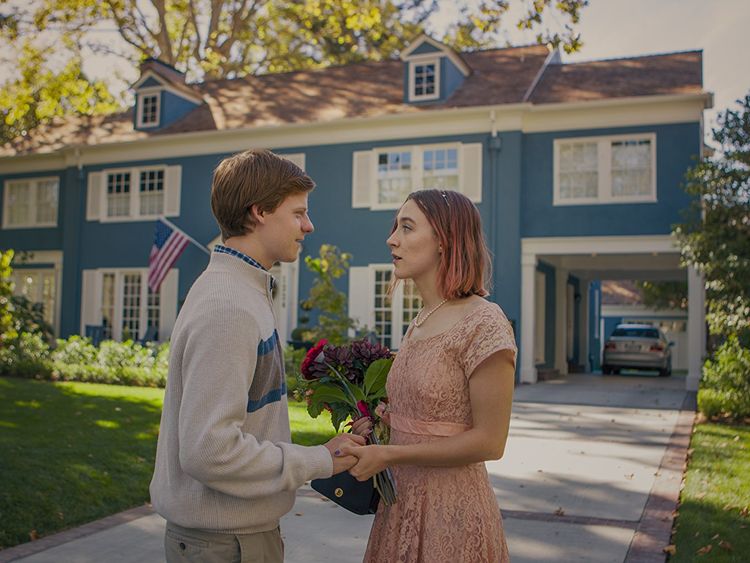 The #MeToo and Time's Up campaigns have dominated the headlines and even impacted the way stars dress for red carpets.
Ronan says it is about time.
"Hopefully it's something that will continue," she told Sky News.
"I feel like because we've done the blackout once, and it'll happen again at the Baftas, there's just more of a sense of purpose really.
"Because it's a surreal sort of environment and it just feels like there's something bigger to be said and it's a good platform to use in order to say it."
It is not just the actress who is being recognised for the coming-of-age drama.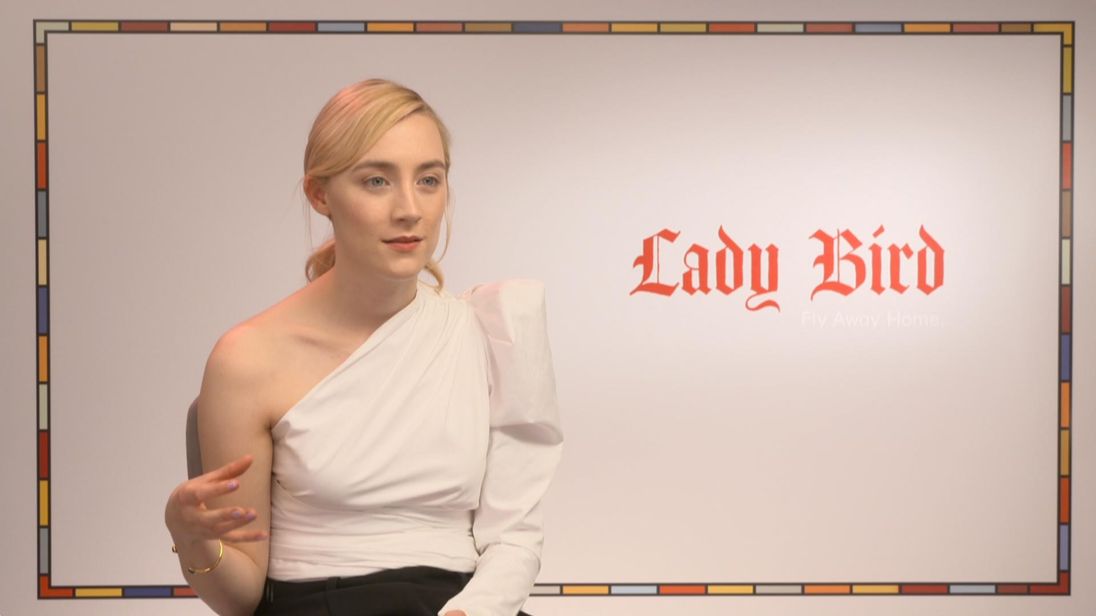 Greta Gerwig has become only the fifth women to ever get a nomination for best director at the Oscars.
Ronan thinks Gerwig's success comes from preparation and work, which the actress turned filmmaker put in before she ventured behind the lens.
"Even though she had co-directed before, this was her first film completely on her own," she said.
"For someone who is essentially a first-time director she had everything storyboarded, she knew what kind of music she wanted to use, she knew who she wanted our cast to be and how she wanted it to look and was very clear about that.
"But she also gave us the room to figure it out for ourselves.
"So I think just as someone who is an actor and had worked with other really great filmmakers, she had sort-of harnessed everything she had learnt from them and turned it into this great film-making style that she has now."
Because Ronan started acting at a young age, she has managed to navigate what is now being seen as an exploitative industry.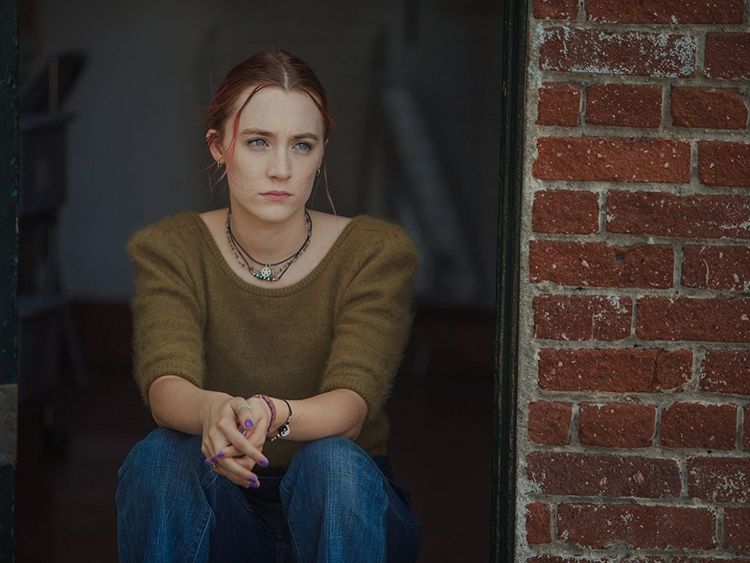 This is something the star does not forget when working alongside younger talent.
"I think for me because I did start when I was young, I have always felt very, very protective over any young person that comes on to a film set and just making sure that they're ok, and they're not being taken advantage of or anything like that," she said.
"Regardless of gender, I think just young people on set, I know that you do need someone to look after you and make sure you're ok and it is a big thing when it's another actor as well and it's someone who is your peer, someone who you look up to.
"It also just gives you a real sense of community so I do feel like that is something that everyone is definitely becoming more of a part of now but I've always felt like I've wanted to make sure kids are alright when they're on set anyway."
Apart from being a teen drama about heartbreak, Lady Bird also addresses the lead character's tumultuous relationship with her mother – played by Laurie Metcalf.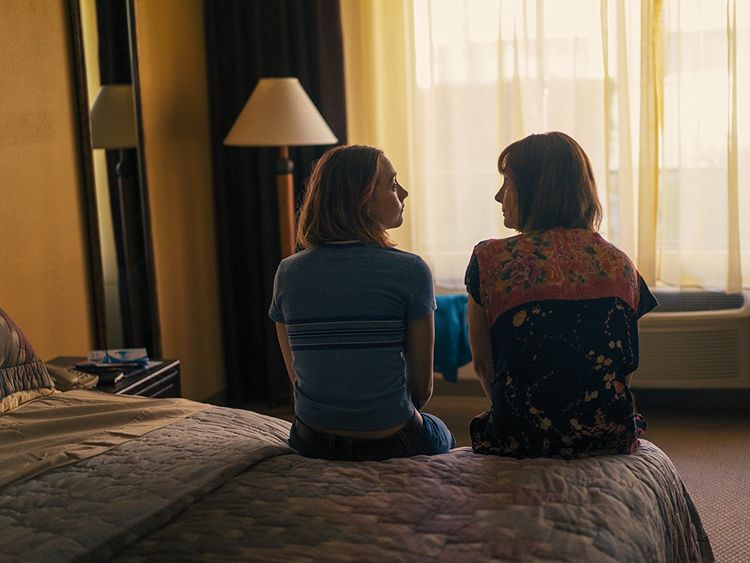 Ronan explained why she thinks it is important that stories like this are told.
"I think because it's an honest representation of a kid's life around that time," she said.
"You go the cinema, or you watch telly, or you read a book, or you listen to a song because you want to find something of yourself in it, no matter what.
"You want to identify with something, it's the reason you go to enjoy something and so I think especially when you've got a film about a young person who's riding the precipice of a massive change and adventure and all of that, there's so much that will shift.
"And there's so many big decisions that need to be made, and choices about who they are, and where they want to go.
More from Entertainment



Jennifer Aniston and Justin Theroux split but remain 'best friends'




Third of music venues under financial threat, national survey shows




Fashion comes out of the closet over abuse after Weinstein scandal




Kanye West settles legal fight over cancelled tour




Oxfam ambassador and film producer Livia Firth rails against sex scandal




Liam Gallagher gets special award at NME, six years after brother Noel
"It's something that everyone relates to."
Lady Bird is in selected cinemas from 16 February and nationwide from 23 February.