Romney separates himself from the Republicans and will vote against Trump in the political trial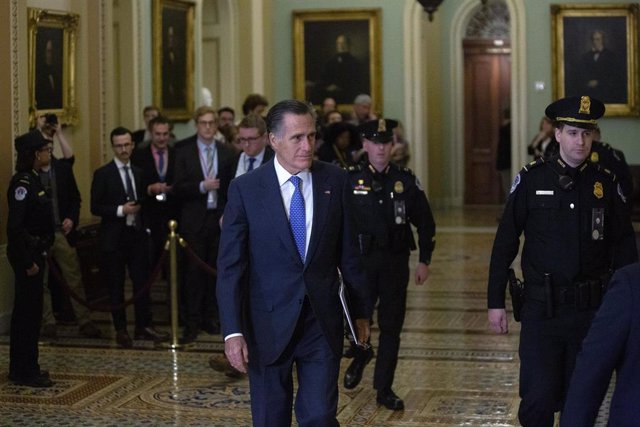 Mitt Romney – Stefani Reynolds
WASHINGTON, Feb. 5 (EUROPE PRESS) –
Republican Senator Mitt Romney has confirmed that he will vote against US President Donald Trump in the final phase of the political trial against him, for considering him "guilty of an overwhelming abuse of public confidence" for his alleged pressures on the Government of Ukraine.
The former presidential candidate has accused Trump of blocking military aid to Ukraine for "personal" and "political" purposes, in line with the thesis of the Democratic Party. "What he did," he added, "was a blatant assault on our electoral rights, national security and core values," according to The Hill.
Romney thus separates himself from the Republican bloc and becomes the first – and predictably unique – majority senator to position himself on the Democratic side, which accuses Trump of abuse of power and obstruction of Congress in a process that, from moving forward , would mean the removal of the tenant from the White House.
Initially there had been speculation that other moderate Republican senators such as Susan Collins or Lisa Murkowski would break the party discipline, but both have ruled out a last-minute change. Collins had been inclined to raise the call for witnesses before the Upper House to deepen the cause.
He also clarified his position on Wednesday Doug Jones, a Democratic senator from Alabama who has a hard time renewing his term in the November elections. "After many sleepless nights, I have concluded that there is sufficient evidence to condemn the president for both abuse of power and obstruction of justice," he said in a statement.