Romanian polling stations open for the second round of presidential elections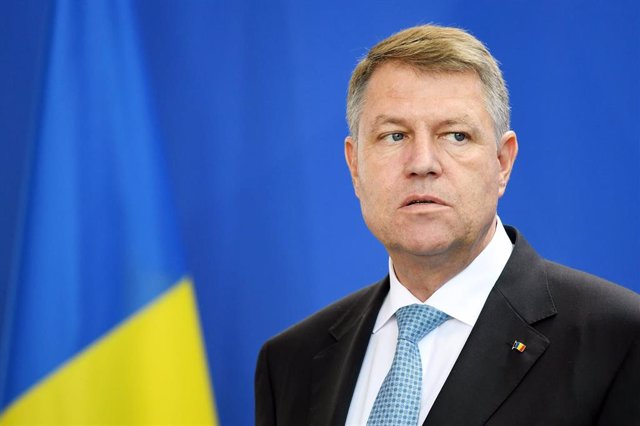 Klaus Iohannis – Maurizio Gambarini / dpa – Archive
BUCHAREST, Nov. 24 (EUROPE PRESS) –
Romanian polling stations have opened this Sunday at 07.00 (local time) for the second round of the presidential elections.
The centrist candidate for reelection, Klaus Iohannis, starts as a favorite to impose himself on his rival, the former Prime Minister of the Social Democratic Party (PSD) Viorica Dancila, after making Europeanism and the fight against corruption his campaign flag.
"During the campaign Iohannis has presented himself as a champion of the rule of law and a defender of the European road in Romania," Romanian political analyst Mihai Sebe explained in statements to DPA. Dancila instead tries to capitalize on the country's recent economic improvement and good prospects, although it will be difficult to change the trend, according to Sebe.
In the first round of the presidential elections Iohannis won with 36 percent of votes against 24 percent of Dancila, a surprise since the polls placed it even in third place, since it finally remained for the leader of the liberal formation Union Save Romania Dan Barna, who won 13 percent of votes.
In addition, everything indicates that the voters of the twelve candidates who have not managed to pass the second round are more likely to support Iohannis, so that their victory seems guaranteed, although precisely this excessive confidence and lack of mobilization is the main danger for The liberal candidate.
The Romanian political system implies that the president appoints a prime minister, who has executive powers, after consulting with the country's political parties. The president can also veto laws passed by Parliament in the Constitutional Court or return them for reconsideration.
Despite their limited powers, these elections are of some importance due to the recent political instability and the proximity of the legislative elections, scheduled for next year.
"First, a clear victory for Iohannis would give his party, the National Liberal Party (NLP), an important support in parliamentary and local 2020. A powerful victory would also generate a positive inertia to implement pending reforms and a new model of governance, "said Sebe.
The PSD was imposed in the 2016 elections, but since then the party has caused the fall of two of its own prime ministers and Dancila's predecessor as leader of the formation, Liviu Dragnea, is now in prison after he tried to push a reform of the legal system seen as an attempt to avoid its own prosecution.