Rohani warns that Iran's "final answer" will consist of á in "expelling the forces of the United States"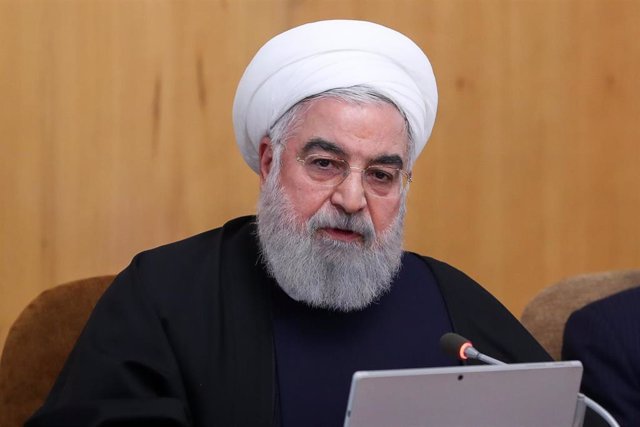 Hasán Rohani – – / Iranian Presidency / dpa
MADRID, Jan. 8 (EUROPE PRESS) –
Iran's President Hasan Rohani has warned that the "final response" to "assassination" of General Qasem Soleimani will be "to expel all US forces" from the Middle East, suggesting that there could be more actions besides the attacks of the last hours against military bases in Iraq.
Iran attacked two bases with the presence of US troops to respond to the death of Soleimani, whom Rohani has remembered for his "heroic struggle" against terrorist groups such as Islamic State or Al Qaeda. "If it weren't for their war on terrorism, European capitals would be in great danger," he said on Twitter.
"Our final response to his murder will be to expel US forces from the region," he added, in a message that underlines other similar notices released Wednesday during a meeting of the Government of Iran and in which he has claimed "revenge." .
"They cut off the hand of dear General Soleimani in this atrocity. Our revenge will be to cut the feet of the United States of this region," Rohani said, according to official media.
For its part, the Iranian Foreign Minister, Mohamad Yavad Zarif, has considered that the attacks against the bases in Iraq were a "legitimate self-defense" action and were directed against equally "legitimate" objectives, therefore in accordance with International Law.
He also said that Iran informed the US authorities "immediately after" the operation took place, although Iraqi authorities have confirmed that there was a warning to Baghdad prior to the start of the missile launches.
The attack, however, "is not the end of our work." Like Rohani and the supreme leader, Ayatollah Ali Jamenei, for Zarif the end is to get the US forces out after the "stupid" operation that claimed the life of Soleimaini and other senior officials last week at the airport Baghdad