Rohani urges the Iranians to "not run away from the polls" and participate in parliamentary elections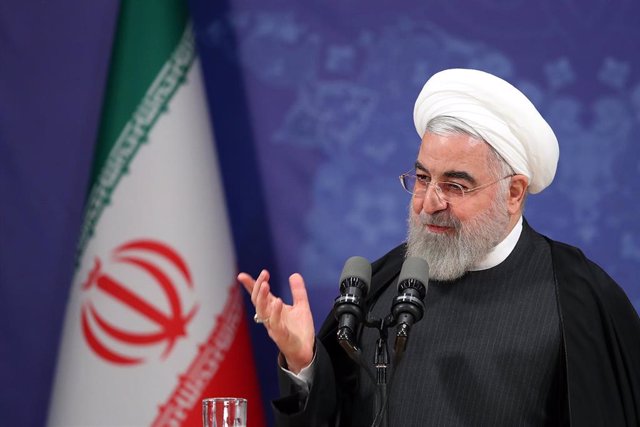 Hasán Rohani – – / Iranian Presidency / dpa
MADRID, Jan. 27 (EUROPE PRESS) –
The president of Iran, Hasán Rohani, has urged citizens to "not run away from the polls" and participate in the parliamentary elections on February 21, for the sake of "more competitive" elections that come preceded by the filter of the almighty Council from the Guardians to the candidates.
"The participation, supervision, health and safety of the elections is everyone's responsibility," Rohani said during a public address also broadcast by his office. "If someone wants the next Parliament to be his one hundred percent, there should be at least one competition," he added.
The Iranian president has also taken the opportunity to charge against the recurring "enemies", in particular the United States, and call for political and parliamentary action at the national level. In this regard, he has called for preventing the "terrorists" of the White House from ending ballasting the international relations of the Islamic Republic.
Rohani has suggested that low electoral participation could be a throwing weapon in the hands of countries like the United States, which has openly supported the anti-government protests of recent months in Iran.
A low participation, in addition, would favor the hard line within the regime, according to the DPA news agency, which has warned of a growing concern among the more moderate sectors by the power of the Council of the Guardians. It is up to this body to choose the candidates, which has resulted in the rejection of thousands of reformist theorists.