Rohani says Iran enriches more uranium than before the signing of the 2015 agreement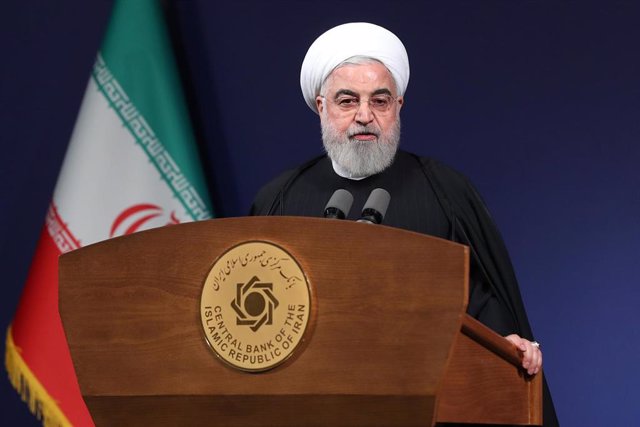 Hasán Rohani – – / Iranian Presidency / dpa
MADRID, Jan. 16 (EUROPE PRESS) –
Iranian President Hasan Rohani said that the Islamic Republic is enriching more uranium today than before signing the nuclear agreement with international powers in 2015, just a few days after European governments activated the dispute resolution mechanism contemplated in that text.
The governments of France, Germany and the United Kingdom justified the implementation of the mechanism in the successive breaches by Iran of the agreement's commitments. Tehran, on the other hand, accuses Europeans of breaching their obligations by following Washington.
"If (the other parties) reduce their commitments, so do we," he said, during a meeting at the Central Bank in which he has confirmed that Iran will not remain "stopped." "We enrich more uranium than before," said the Iranian president, according to state-run Press TV.
Rohani, who does not give up the nuclear agreement, has argued that the Islamic Republic has been patient in the face of the "error" that led to the United States leaving and has asked the other signatories to compensate in some way for the reimposition of sanctions by from the Donald Trump Administration.
The Iranian president has also alluded to the escalation of military tensions in the Middle East following the bombing that killed General Qassem Soleimani, killed by an American attack in Baghdad. Tehran responded by attacking Iraqi bases with the presence of US troops.
Rohani has said that it is unusual for a country to face Washington in this way and "openly launch missiles against an important military base." The operation, he added, has forced the United States to "withdraw its threats," in apparent allusion to the lack of a US military response.