Rohani questions the security of European troops in the Middle East after criticism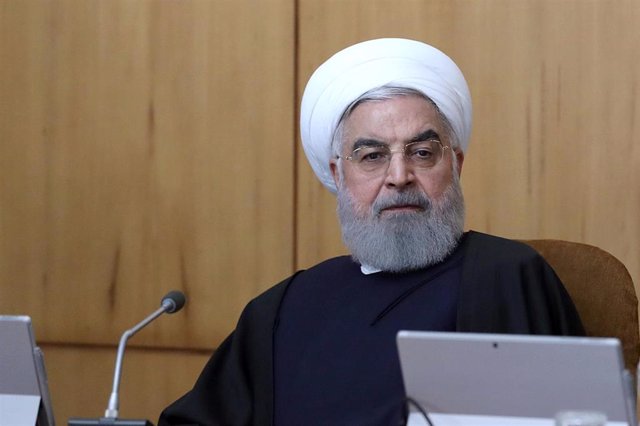 Hasán Rohani – – / Iranian Presidency / dpa
MADRID, Jan. 15 (EUROPE PRESS) –
Iran's President Hasan Rohani has suggested that the European military present in the Middle East could be in danger following the decision of France, the United Kingdom and Germany to activate the dispute resolution mechanism of the 2015 nuclear agreement, a "strategic error "in the words of the Iranian Foreign Minister, Mohamad Yavad Zarif.
The governments of Germany, France and the United Kingdom, signatories of the agreement, have decided on Tuesday to bring Iran before the aforementioned mechanism for the alleged breach of the acquired commitments, which could ultimately result in the reimposition of sanctions.
Rohani has insisted on Wednesday that both the United States, which disengaged from the agreement, and its European partners, must respect the commitments made. "If a wrong step is taken, there will be losses. The right thing is to return to the agreement," he said during a government meeting, according to Mehr.
The Iranian president has charged especially against Washington, which he has accused of fueling tensions and generating "intolerable" insecurity. According to Rohani, today, American troops are not safe in the Middle East, and this insecurity could be extended in the future to European forces.
For its part, Zarif has described as a "strategic error" the movement of the British, German and French governments, recriminating these three powers that have not respected the commitments of the 2015 agreement, whose survival is reeling.
The head of Iranian diplomacy has also referred to the death of General Qasem Soleimani, who died in a US bombing, and has accused the United States authorities of encouraging instability throughout the Middle East with his "arrogance."
To the escalation of tensions the accidental demolition of an airplane by Iran has been added. Zarif has admitted that it was "an unforgivable mistake" and has promised that they will work so that it does not happen again, but also pointed out that all the controversy derives from a crisis created by the United States, according to the official Iranian press.