Rohani assures Zelenski that those responsible for the plane's demolition will be brought to justice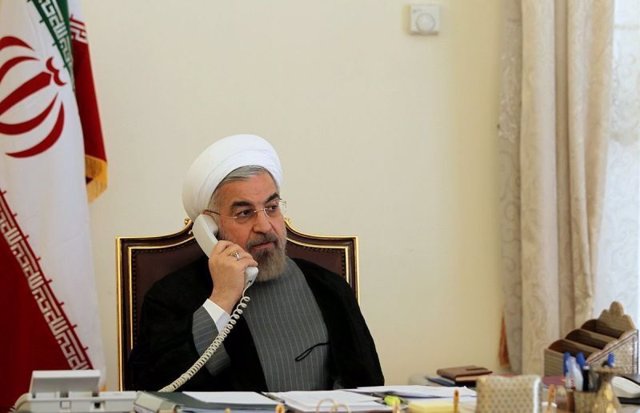 The president of Iran, Hasán Rohani – IRNA
MADRID, 12 Jan. –
The president of Iran, Hasán Rohani, has assured his Ukrainian counterpart, Volodimir Zelenski, that those responsible for the demolition of the Ukrainian plane will end up in front of a judge, as he told him in the telephone conversation they both held late Saturday, and whose content has been disclosed by the Iranian news agency Tasnim.
Rohani has promised Zelenski his full and absolute cooperation "until the end of the investigations" of the tragedy, which occurred when the Iranian Revolutionary Guard decided to take down the plane after confusing it with a cruise missile. All the passengers of the device, 176 people, died in the accident.
Zelenski, on the other hand, expressed the hope that the cooperation between Iran and the Ukrainian experts sent to Iran will continue so that the investigations are completed in accordance with the legal protocols and the bodies of the victims are delivered to their families as soon as possible.
Among the victims of Wednesday's disaster are 82 Iranians, 63 Canadians, 11 Ukrainians, 10 Swedes, four Afghans, three Germans and three British citizens.