Riots in Mexico City following a protest against sexual abuse by the Police
MADRID, Aug. 17 (EUROPE PRESS) –
Hundreds of women have taken to the streets on Friday in the center of Mexico City to protest against sexual violence by some members of the Police, after two young men alleged separately that they had been raped by groups of agents in the capital Mexican
The march, shouting "They do not protect us: they rape us", culminated in fires in some areas of the capital, including a police station in Florence and a monument to the independence of Mexico. Some masked participants also destroyed a bus stop and damaged several police vehicles.
Anarchist groups of hooded men also painted on the back of the Citizen Security Secretariat building, according to the newspaper 'El Universal'.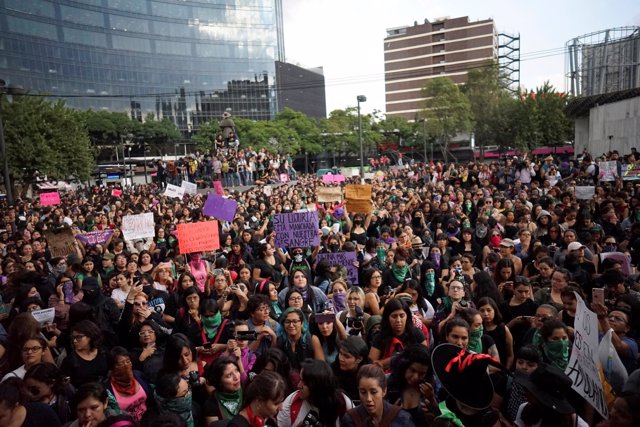 Reuters
At least seventeen people were injured, including 14 police officers and two journalists.
Protesters demanded justice for two teenagers who were reportedly victims of sexual assault. On the night of August 3, several police officers raped a 17-year-old girl on her way home. In the second case, a 16-year-old girl said that a police officer raped her in a museum where she worked as an intern.
Last Monday, a group of women shone Jesus Orta, the head of the Secretariat of Public Security in Mexico City, because of this chain of abuse.
The mayor of Mexico City, Claudia Sheinbaum, has confirmed that six police officers had been suspended during the course of the investigations.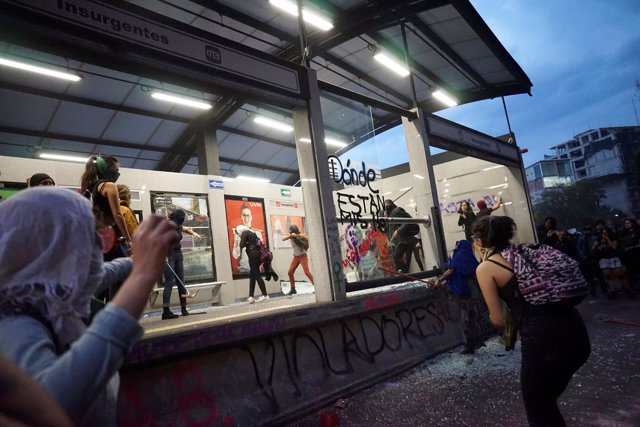 Reuters
Through social networks, the head of the Government of the city published a statement where she highlighted her respect for the majority of those attending the march, who protested peacefully, so she indicated that the doors are open for dialogue
According to UN data, two thirds of women over 15 have experienced some type of violence in Mexico, and about 35,000 women have been killed as a result of sexist violence in the last 25 years.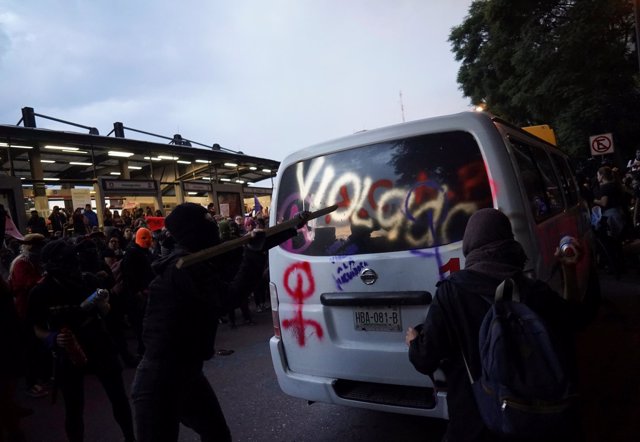 Reuters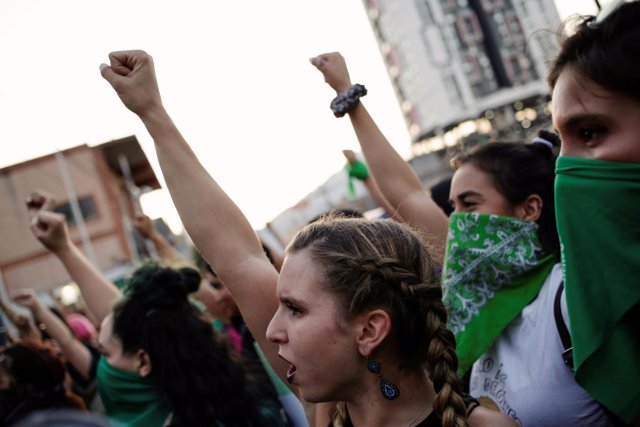 Reuters