Riots in a new day of social protests in Chile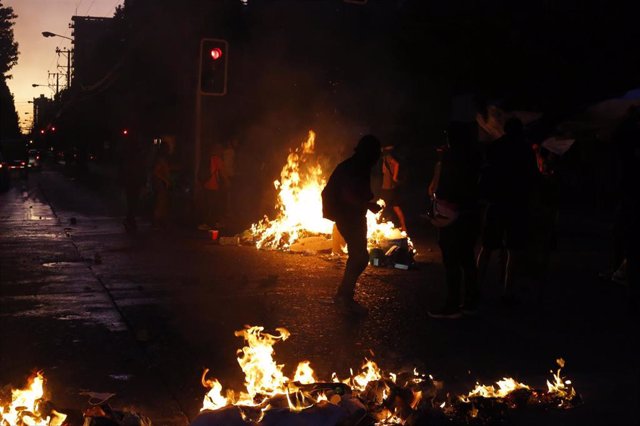 Riots in Concepción, Chile – SEBASTIAN BROGCA / AGENCIAUNO / SEBASTIAN BROGCA
MADRID, 1 Feb. –
This Friday there have been new riots until late in the morning during social protests that have shaken Chile for weeks. Several people have been injured, including four police officers.
In Plaza Italia in Santiago, Chile, the epicenter of the protests, fans gathered on Friday to demonstrate after the death of a Colo Colo fan last Tuesday after being hit by a police car. Agents have used tear gas and trucks with water cannons again.
Late at night, there were fireworks and the traditional green lasers in Plaza Baquedano, and after 10 pm Carabineros broke into the area.
Meanwhile, in the city of Coquimbo fans have stormed the Francisco Sánchez Rumoroso Stadium during a game that was suspended. About 30 "bars" entered the state and displayed a banner with the motto 'Streets with blood, fields without football'.
In Valparaíso, the country's second city, a fire affected a building in the Municipality of San Antonio.
Protests in Chile broke out on October 17 for the fourth rise in the price of the subway in a few months but quickly escalated to denounce social inequality and demand a constitutional change.
More than twenty people have died due to the repression of demonstrations against the Government, including five of which the National Institute of Human Rights (NHRI) has accused the security forces.
The president, Sebastián Piñera, who initially reacted by declaring a state of emergency, apologized for not listening to the Chileans, announced a "social agenda" to meet their demands and remodeled the Government to carry it out.
In addition, the Chilean president has agreed 'in extremis' to a constitutional process that will be decided in a plebiscite next April. Despite this, the protests have continued.