Review over forensic failures at Met Police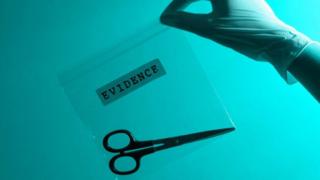 More than 30 criminal investigations including 21 sex attacks are being reviewed after a forensic scientist apparently botched examinations.
Scotland Yard said a member of staff from its Forensic Services allegedly failed to carry out tests and lied to investigators about progress.
A total of 33 inquiries between 2012 and 2017 are affected – 21 rapes and sexual assaults and 12 violent and drug-related crimes and burglaries.
An internal review is under way.
All the work of the scientist, who was suspended on 26 March, has been audited and the Met said it is "satisfied that there are no other instances of undeclared casework".
All victims in the affected cases have been contacted, where it has been deemed appropriate to do so, police said.
A spokesman for Scotland Yard said: "In the case of the investigations into rape and sexual assaults, victims have been contacted by a sexual offences investigative techniques officer."
The review comes amid a national crisis in forensic services following the closure of the publicly owned Forensic Science Service in 2012.
Techniques including analysis of DNA, fingerprints and digital evidence play a major role in a range of criminal investigations and the move forced police forces to either bring the services in-house or use private providers.
One firm, Key Forensic Services, collapsed in January, potentially affecting thousands of cases.
Another, Randox Testing Services, was hit by claims of manipulation of results.
Around 10,000 cases – three-quarters of which were drug-driving and the rest violent crime, sexual offences and unexplained deaths – were affected across 42 police forces.