Jeffrey Hall, an associate professor of Communication Studies at the University of Kansas, reveals the results of his recent research on how many hours it takes to make a true friend.
To have friends, you have to make them first.
So, how long does that take?
Revealed: The secret to making friends
According my recent research, it takes roughly 50 hours of time together to move from mere acquaintance to casual friend, about 90 hours to go from that stage to a friend, and more than 200 hours before you can consider someone your close friend.
That is actually a lot of time.
In just six weeks, 30-something adults and 18-year-old students both made that transition.
To put 90 hours in perspective, to make a new friend you need to spend two eight-hour days in their company each week for a month and a half. This means time spent hanging out, joking around, lunching and the like.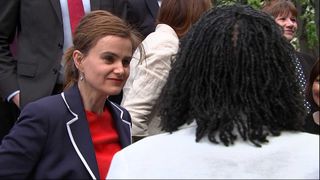 Hours spent working together just don't count as much. You can spend over 250 hours with someone at work over three months and still feel they are just an acquaintance.
No wonder it is so hard to make new friends, especially after university.
No wonder children and work make it difficult to do this. Who has the time?
No wonder we want to make relationships move faster by sharing intimacy and connection online.
Yet, my study only counted co-present – not mediated – time. After a friendship is established, mediated moments of social interaction (like those spent on Facebook) can make a difference.
Don't just take it from me.
David Ginsberg, director of research at Facebook, notes: "When people are engaging with people they're close to, it's more meaningful, more fulfilling. It's good for your well-being."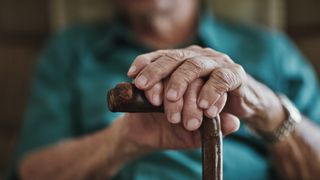 Facebook's own research concludes that direct social interaction with people who matter most to us makes the biggest difference. But you have to make those friends first.
I guess like everything in this life, if you want friends (and truly they are the best), you need to put in a lot of hours in their company. You have to work at it.
This project draws from ideas advanced by University of Oxford researcher Robin Dunbar who established that a person's brain can only handle about 150 friendships.
The amount of time and the type of activity shared with a friend is often pleasurable in its own right, but it is also a strategic investment in the future of feeling included and connected in one's social circle.
This project had two parts. In the first study, I analysed 355 responses to an online survey from American adults who had moved in the last six months and were looking for new friends.
I asked them to think of someone they had met since moving, and their friendship closeness, hours spent together, and types of activities.
:: Loneliness helpline gets a call a minute over Easter weekend
My second study followed 112 University of Kansas first years for nine weeks.
I asked them about two people they had met since starting school two weeks before, and then I checked up with them four and seven weeks later to see how those two relationships had progressed.
In both studies I asked participants to describe their new relationships in one of four deepening stages: acquaintance, casual friend, friend, and close friend.
Then I estimated the statistical cut-point, or the place where people began to transition from one level of friendship to another.
Combining the results of both studies, I estimate it takes between 40 and 60 hours to form a casual friendship, 80-100 hours to transition to being a friend, and more than 200 hours to become close friends.
Of course, it's not simply a matter of wanting to be friends with someone. The other person has to want it, too.
And younger people would be wise to make that investment of time: friendship earlier in life is associated with happiness later in life.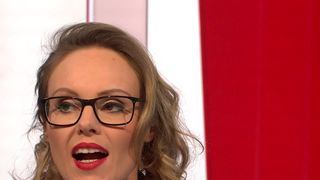 Although you can't make people spend time with you, you can invite them.
Make it a priority to spend time with potential friends. If you are interested in a friendship, switch up the context. If you work together, go to lunch or out for a drink.
These things signal to people that you are interested in being friends with them.
The message is clear: we have to put that time in. You can't snap your fingers and make a friend.
And it is very important to prioritise friendships. Maintaining close relationships is the most important investment of our time we can make – most people on their deathbeds agree.
If you are interested, a colleague and I created an online tool where, based on your answers to a few questions, we try to guess your friendship closeness.
This research was published in the Journal of Social and Personal Relationships.