Rescued alive 46 people after the earthquake in Albania, which leaves 27 dead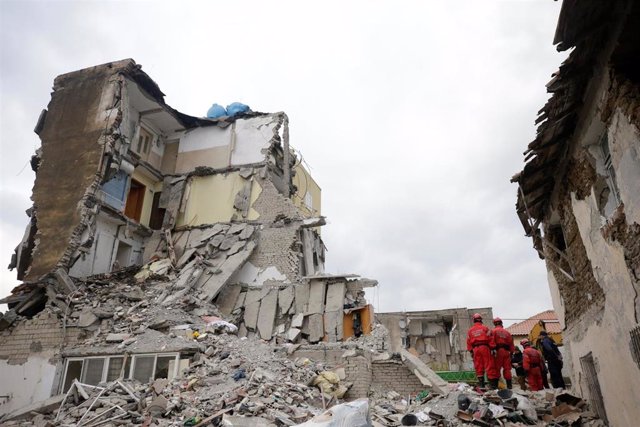 Earthquake in Albania – REUTERS / FLORION GOGA
BELGRADE, 27 Nov. (DPA / EP) –
Rescuers have removed 46 survivors of the devastating earthquake that swept the areas of Durres and Thumane on the coast of Albania on Wednesday.
The death toll is already 27 dead, while there are also 650 injured, as reported by the Ministry of Defense. Neighboring countries have sent teams to help at the dawn of search and rescue.
The 6.4 magnitude earthquake struck the coastal area of ​​Albania on Tuesday night and was preceded and succeeded by hundreds of aftershocks, some 5 magnitude on the Ritchter scale.
Thousands of frightened residents in the densely populated area of ​​Durres and located 40 kilometers west of Tirana have joined those whose homes have been destroyed.
The Albanian Army has established temporary shelters in football stadiums in the most affected areas, but many of the victims have had to spend the night outdoors.