Republicans ask to quote Hunter Biden and the informant in the impeachment process against Trump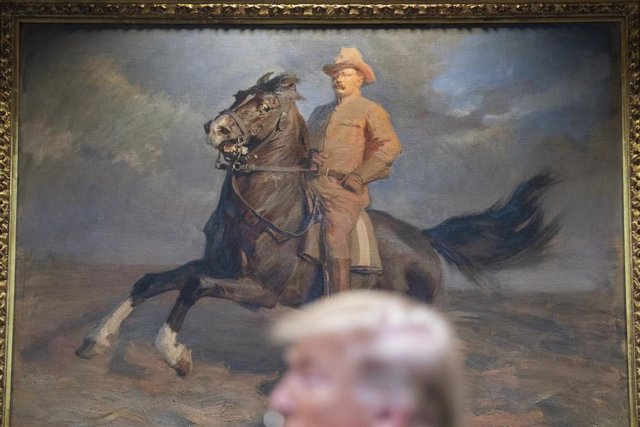 The president of the United States, Donald Trump – Contact
NEW YORK, Nov. 9 (EUROPE PRESS) –
The Republicans of the House of Representatives have asked to include in the list of appearing for the impeachment process opened against President Donald Trump the son of Democratic presidential candidate Joe Biden, Hunter Biden, and the anonymous informant who raised the initial complaint that has motivated the 'impeachment'.
"The Americans are not fooled by this false process of 'impeachment' despite the democratic efforts of this last week to legitimize it retroactively," explained the member of the House of Representatives Devin Nunes, a Republican spokesman in the Intelligence Commission, In a letter addressed to the head of the investigation, Democrat Adam Schiff. They also ask for the appearance of Hunter Biden's business partner, Devon Archer, and senior White House officials.
"To give transparency to an opaque and unfair process … the American people deserve to listen to the following witnesses in open session," he stressed before listing the informant and Biden's son. "Trump should be able to confront those who accuse him," particularly in the face of "discrepancies" between the informant's complaint and the appearance of witnesses behind closed doors, he has argued.
For Nunes it is "imperative" to hear where the informant got the information, with whom he has met and how the classified information has been treated to arrive at this "false narrative perpetrated by the Democrats in this process."
Ahroa will depend on the democratic majority that Schiff manages which of these witnesses will be cited and how, although several voices have questioned that the identity of the informant is revealed.
Congress investigates a possible abuse of power by Trump for his telephone conversation last July 25 with the Ukrainian president, Volodimir Zelenski, in which he asks the leader to do everything possible for the Prosecutor's Office to investigate Biden and his son, Hunter
Biden's son, meanwhile, has defended the work he did as an advisor to the Ukrainian gas company Burisma, although he regretted that he was not able to foresee that his positions in foreign companies could have a negative impact on the political career of his progenitor.
Lawyer by profession, Hunter Biden has said that he does not regret his work for foreign companies but the attacks that his father has received.
The president of the United States has repeatedly accused Hunter Biden of being involved in corruption issues because of his advisory position in the Ukrainian gas company and has extended his accusation to Joe Biden, who says he was responsible for preventing judicial investigations into Your child's business management in Ukraine.