Qantas 'very disappointed' by Australian cricket ball-tampering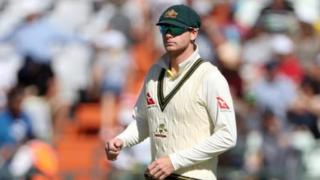 The boss of a major sponsor of the Australian cricket team has told the BBC he is "is very disappointed" by the ball-tampering controversy.
Alan Joyce, the head of Australian airline Qantas, said he wanted the authorities to urgently complete the inquiry and take "appropriate action".
Qantas said it was "in discussions" with Cricket Australia.
Australian captain Steve Smith has said he knew of plot to tamper with the ball in a match against South Africa.
He has been banned for one match and fined his entire match fee by cricket's world governing body for his part in the incident.
Smith said the team's "leadership group" had a plan, carried out by Cameron Bancroft, to tamper with the ball to "get an advantage".
Mr Joyce told the BBC's Today programme said: "We are very disappointed. Australia is all about 'fair go', and I think all Australians are very disappointed with what's happened with the cricket team."
"We've let them know that we want them [the authorities] to urgently complete the investigation and take the appropriate action."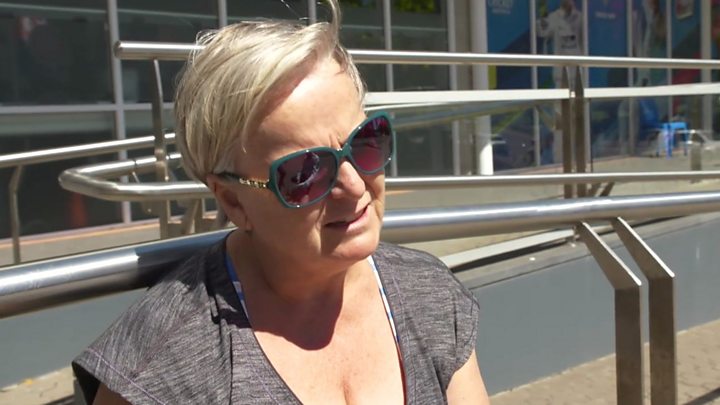 Qantas, whose logo is prominent on the Australian team's shirts, said in a statement: "We are in discussions with Cricket Australia as this issue unfolds."
Other sponsors also expressed their dismay.
Weetbix-maker Sanitarium and brewer Lion, which makes XXXX, said in statements they were considering their relationship with the national team.
Weetbix, whose relationship is particularly close as Steve Smith is a brand ambassador for it, said: "Certainly it's under review as the actions taken by the team in South Africa don't align with our own values – Sanitarium does not condone cheating in sport."
Cricket Australia's latest financial statement show it earned 338.4m Australian dollars (£184.7m) in media, sponsorship and spectator fees.
Cricket Australia said it would provide an update on the scandal by Tuesday.