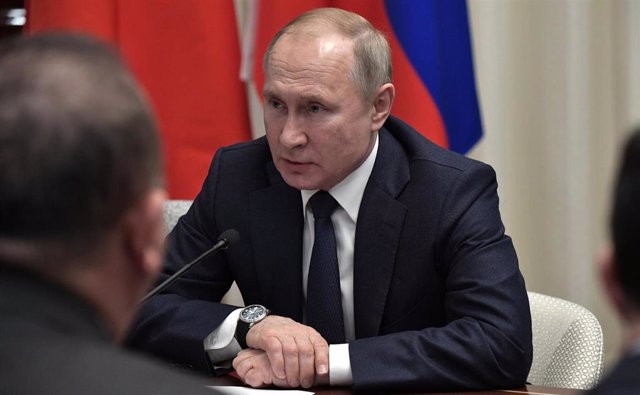 The President of Russia Vladimir Putin – – / Kremlin / dpa
MADRID, Jan. 21 (EUROPE PRESS) –
The president of Russia, Vladimir Putin, has appointed on Tuesday the members of his Government after the resignation in block that occurred last week, after the president raised the need to amend the Constitution to review the current balance of powers.
Putin unveils the new Government of Russia
The State Duma, the lower house of the Russian Parliament, approved last Thursday by overwhelming majority the appointment of Mikhail Mishustin – until then head of the Federal Tax Service – as prime minister, but it was still to know his Cabinet.
"The president of the Russian Federation has signed the decree 'On the structure of the federal organs of the Executive Power'", the Kremlin announced in the first of a series of communiqués in which he has informed about the composition of the new Government.
Sergei Lavrov, Foreign Minister since 2004 and 'strong man' of the Putin Administration, has been ratified as head of Russian diplomacy. Sergei Soigu and Alexander Novak have also been confirmed as Defense and Energy holders, respectively, according to Sputnik news agency.
The changes derive from the speech on the State of the Nation delivered last Wednesday by Putin, in which he advocated changing the Magna Carta to, among other things, that Parliament was responsible for appointing the Government.
Putin defended the need to give more weight to civil society and political parties, with a view to "guaranteeing Russia's progress as a rule of law and increasing the efficiency of its institutions." "I think a closer link between Parliament and the Government is necessary today," he said.
However, he also advocated maintaining the figure of the president, who would maintain the power to cease those who do not enjoy their trust or incur in leaving functions. Thus, he has ruled out transforming Russia into a system of parliamentary government.
Putin, who has been interspersed with Dimitri Medvedev in the Presidency and as prime minister since 1999, will have to leave the Kremlin in 2024, when he will have exhausted the second of his two terms under the current Constitution.