Putin proposes to limit the presidential mandates to two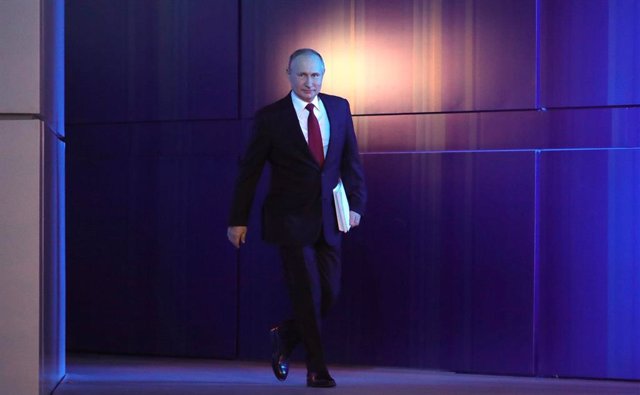 Vladimir Putin – PRESIDENCY OF RUSSIA
MOSCOW, Jan. 20 (EUROPE PRESS) –
The president of Russia, Vladimir Putin, has proposed to limit to a maximum of two presidential terms, whether consecutive or not, a reform that would have prevented him from returning to the Kremlin at the end of his first eight-year stage.
"Russian President Vladimir Putin has presented to the State Duma a bill on amendments to the Constitution of the Russian Federation," Kremlin spokesman Dimitri Peskov has announced, according to the official news agency Sputnik.
Putin follows the path marked on January 15, when in his annual speech he advocated reforming the Constitution to modify, among other issues, the current balance of powers. He proposed that the appointment of the Government should depend in the first instance of Parliament, rather than the president.
After the announcement of changes, the Prime Minister, Dimitri Medvedev, presented the Executive's resignation, which gave free way for Putin to ascend to the front of the Government to Mikhail Mishustin, until then head of the tax agency. Mishustin was endorsed by Parliament only one day after his appointment.
Among the reforms that Putin now demands is to limit the presidential terms to two, regardless of whether they are consecutive or not. Currently, the Constitution allows the president to depart for a few years to return to power, something that Putin himself has benefited from.
The current president is already facing his second and theoretically last period of this second stage in the Kremlin, so his stage as president should end in 2024. However, the last movements would imply a reconfiguration of the power that would open the door to which Putin maintained his ability to influence from another position.