Russia's interior ministry said about half of the 1,200 arrests happened in Moscow, but monitoring group OVD-Info put the number at more than 1,600 across 20 cities.
Protest leader Alexei Navalny was arrested in Moscow's Pushkin Square on Saturday, but he later tweeted that he had been released and will face charges of organising an unauthorised meeting and of resisting police.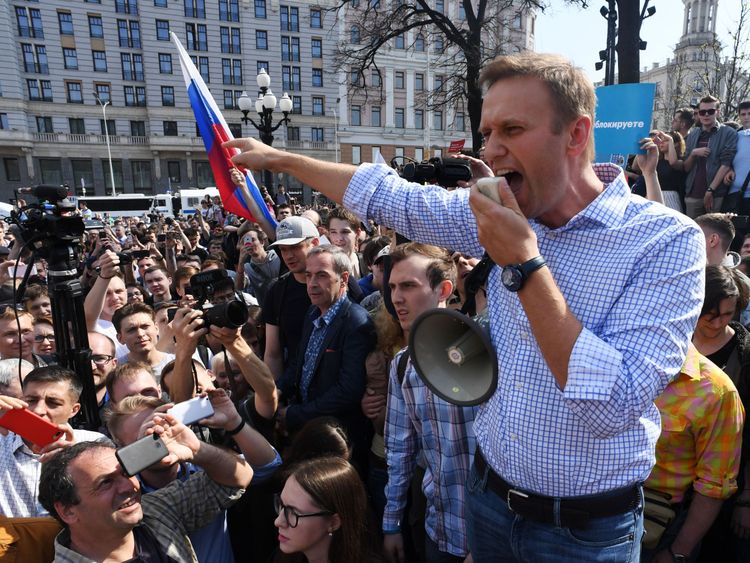 Mr Navalny, who was barred from challenging Mr Putin in the March election, had called on Russians to stage a day of rallies across the country on Saturday under the slogan "Not our Tsar".
Putin prepares to be sworn in after protests
Amnesty International called the arrests and beatings of some protesters "outrageous".
:: Diana Magnay – Have Russia's anti-Putin protests gone stale?
The European Union expressed its dismay over the violence, saying it threatened the fundamental freedoms of expression and media.
"Even if some of the demonstrations were not authorised in the location where they took place, this cannot justify police brutality and mass arrests," EU spokeswoman Maja Kocijancic said.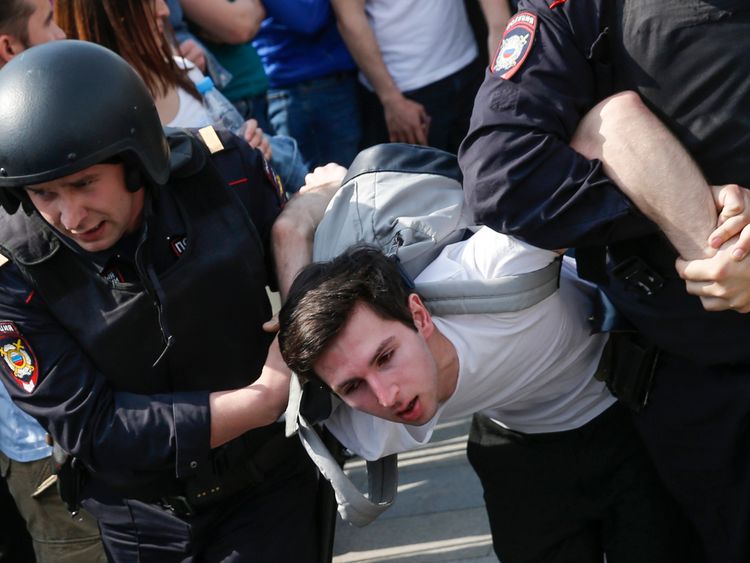 Mr Putin, 65, was re-elected in a landslide victory in March – extending his grip over the world's largest country until 2024.
He has been in power, either as president or prime minister, since 2000.
His victory makes him the longest-lasting leader since Soviet dictator Joseph Stalin, who ruled for nearly 30 years.
Mr Putin boasts an approval rating of around 80%. He is backed by state TV and the ruling party.
Supporters see him as a father-of-the-nation figure who has restored national pride and expanded Moscow's global power.
This year, Mr Putin's minders are reportedly planning a fairly low-key inauguration ceremony that will not include a lavish Kremlin reception in an apparent effort to eschew any bad publicity.