Putin grants Edward Snowden Russian citizenship
The President of Russia, Vladimir Putin, has accused Edward Snowden, the former US intelligence analyst wanted by the US judiciary for leaking numerous pieces of information about the National Security Agency (NSA, for its English acronym) to Wikileaks, the Russian granted citizenship.
The Russian president on Monday signed a decree, collected by the government's official legal information portal, granting citizenship to dozens of people, including Snowden, a 39-year-old American.
Snowden is wanted by the United States judiciary after releasing numerous classified documents in 2013 that revealed various spying techniques used by the National Security Agency, including illegal wiretapping of international political leaders.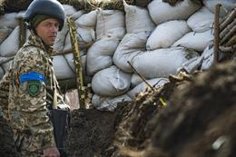 The pro-Russian authorities of Zaporizhia call elections for 2023
After fleeing the United States, his first destination was Hong Kong, although he later ended up in Russia. In 2014 he received an initial residence permit, which years later was extended indefinitely.