Putin calls to strengthen Russia's rapid reaction center with five former Soviet republics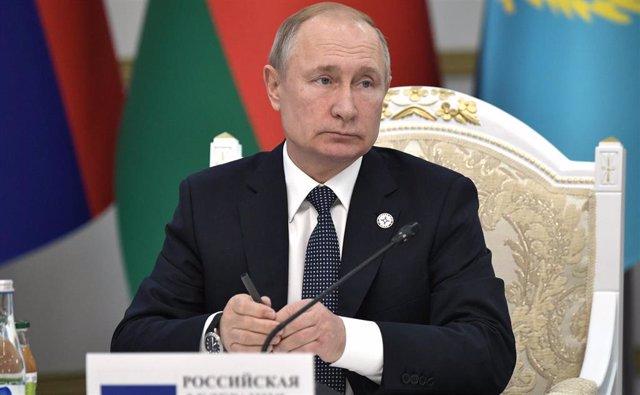 The president of Russia Vladimir Putin – – / Kremlin / dpa
MADRID, Nov. 28 (EUROPE PRESS) –
The president of Russia, Vladimir Putin, has advocated this Thursday to strengthen the rapid reaction center of the Organization of the Collective Security Treaty (OTSC), which are part of, in addition to Moscow, the former Soviet republics of Armenia, Belarus, Kazakhstan, Kyrgyzstan and Tajikistan.
"We believe it is necessary to increase the effectiveness of the analysis and forecast of the political-military situation in the area of ​​responsibility of the CSTO in view of the likelihood of the emergence of new hot spots near our borders," Putin said at the summit of the OTSC in Biskek.
Putin explained that this means "intensifying the activity" of the OTSC rapid reaction center, mentioning the possibility of carrying out joint operations against terrorist groups, for which he has considered that the Russian experience in Syria will be very valuable.
"We will continue to strengthen cooperation with our partners in the fight against international terrorism and extremism," said the head of the Kremlin, in statements collected by the Sputnik news agency.
He has also considered that "special attention should be given to increasing the potential peace of mind of the CSTO", included under the aegis of the UN, as well as "to the maintenance of the peacekeeping forces in full readiness to act."
On the other hand, Russian Defense Minister Sergei Shoigu has announced Thursday from Bishkek that the country will increase its combat capacity at the military base it has in Kyrgyzstan.
"The important areas of bilateral relations continue to be the supply of the unified Russian military base in the territory of Kyrgyzstan and the development of its combat capacity," Shoigu said after meeting with the chief of the General Staff of the Kyrgyz Armed Forces. , Raimberdi Duishenbiev.