Putin and Von der Leyen confide in "finding points in common" despite the "difficult moment" of relationships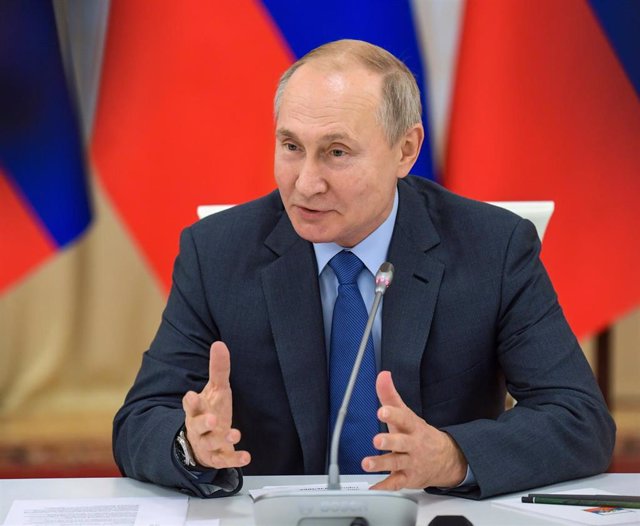 The President of Russia Vladimir Putin – Dmitry Azarov
The president of Russia, Vladimir Putin, and the new president of the European Commission, Ursula Von der Leyen, have held on Tuesday a telephone conversation in which they have hoped to "find common ground" in "key issues", despite the "difficult moment" that bilateral relations are going through.
Kremlin spokesman Dimitri Peskov, quoted by Sputnik, has reported at a press conference from Moscow that Putin has spoken by phone with Von der Leyen. For the European Commission, it is a round of courtesy contacts with international leaders, following the inauguration of December 1.
"The two sides have indicated that, despite the difficult moment of relations between Russia and the European Union, in the long term they are interested in finding common ground on key issues of the European and international agendas, as well as developing a direct dialogue", The Kremlin has reported in a statement.
Specifically, they have talked about the summit of the Normandy Quartet scheduled for December 9 in Paris to move towards the solution to the armed conflict in eastern Ukraine between Kiev troops and pro-Russian separatists. In this regard, they have stressed the importance of implementing the peace agreements signed in Minsk.
For its part, the German conservative has transferred to the Russian president the importance he attaches to the implementation of the Minsk agreements, according to community sources consulted by Europa Press.
Putin has also had a telephone conversation with Jean-Claude Juncker, the immediate predecessor of Von der Leyen, whom he has thanked "for the constructive cooperation" he has favored in these years. "They have agreed, on a personal level, to maintain contact in the future," the Kremlin has revealed.