Prosecutor reiterates that he investigates the militarization of the Assembly on Sunday and Bukele criticizes his management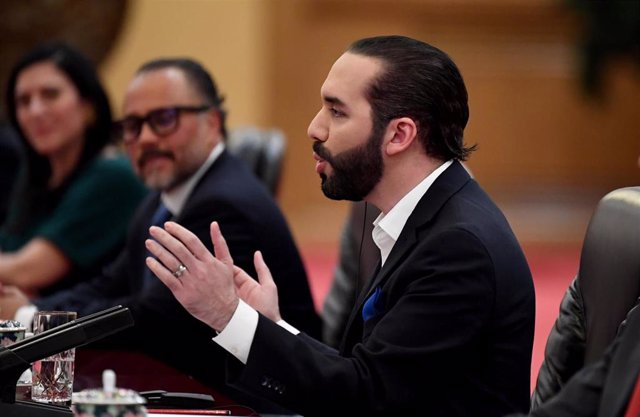 The President of El Salvador, Nayib Bukele – GETTY IMAGES / POOL – Archive
The Prosecutor's Office emphasizes that freedom of expression does not protect the call to violence or threats to institutions
MADRID, Feb. 13 (EUROPE PRESS) –
The Prosecutor General of El Salvador has reiterated that it is investigating what happened on Sunday in the Legislative Assembly, which was accessed by the country's president, Nayib Bukele, accompanied by a strong deployment of military inside the chamber, to try to force parliamentarians Opponents to approve a credit needed to drive a state security plan.
President Bukele has responded from his Twitter account to the statement criticizing the Prosecutor General for understanding that the first thing he should do is resolve "all homicides and extortions" recorded in El Salvador.
In its statement, the Office of the Attorney General recalled that the attorney general already warned that on Sunday "the constitutional order was put in danger" and then called for calm and consensus.
After noting that currently "public and constitutional order is being challenged and threatened through speeches and statements on social networks," the Attorney General of El Salvador has demanded "respect for the Constitution" of the country.
"The obligation of the institution is to prosecute the crime and ensure legality, therefore, if the investigation initiated shows evidence of crime, legal action will be taken against the persons involved," said the Prosecutor's Office.
Next, the Prosecutor's Office has made it clear that it recognizes the right to freedom of expression but not "the call to violence or the threat to institutions in the exercise of their constitutional powers."
"The call of any citizen to substitute, intervene or coerce lawfully any institution of the State goes against our Constitution and undermines the rule of law," he concluded.