Pro-Kurdish protests close Manchester and London stations
All lines in and out of the station have been suspended, with a number of cancellations and delays of up to 90 minutes expected.
A normal service is expected to resume at 5.30pm.
Social media images appeared to show the protesters flying the flag of a proscribed organisation, although neither Greater Manchester Police (GMP) nor British Transport Police (BTP) have responded to this potential offence.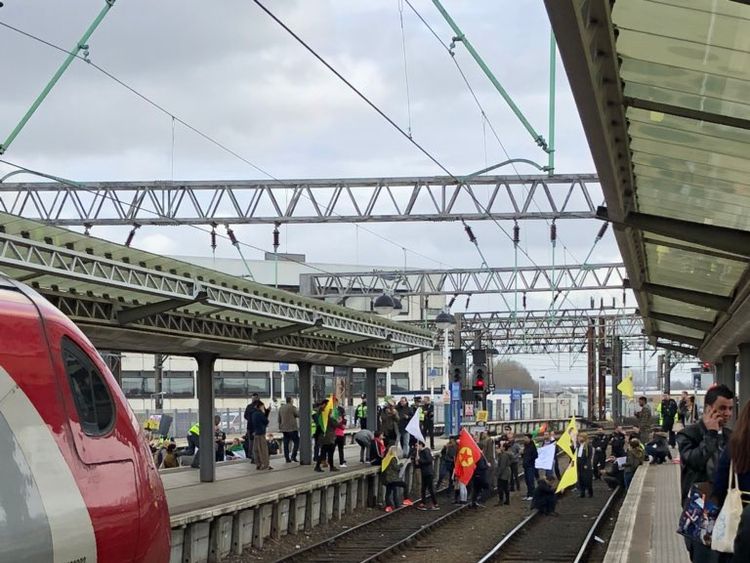 BTP's Superintendent Mark Cleland said: "While we appreciate and respect the right to peaceful protest, when this compromises the safety of the public and the protesters themselves, any offenders will attract the full investigative resources of BTP.
"Those involved in this afternoon's incident will be subject to intense investigation with a view to arrest and prosecution.
"All protesters at Manchester Piccadilly have now been safely moved from the tracks and the station has reopened.
"We will continue to maintain a police presence at this station and at other stations across the rail network."
Earlier, National Rail said in a statement: "Protesters are on the tracks at the station and attempting to climb overhead line equipment."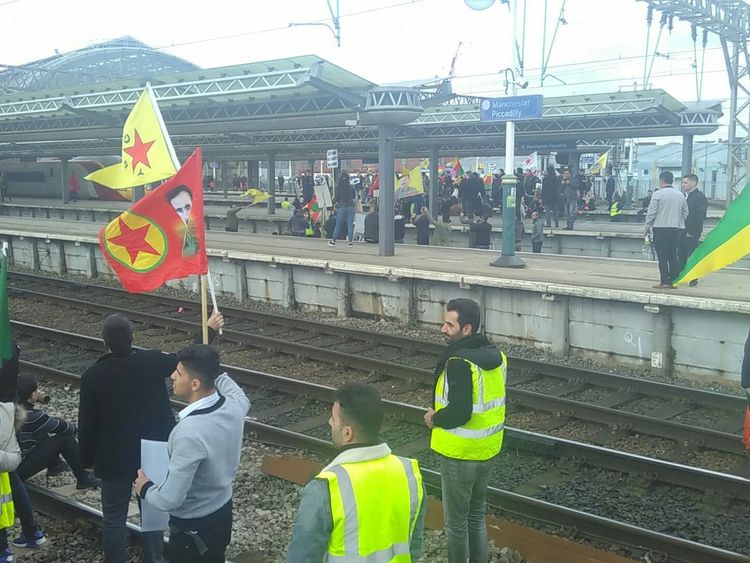 Among those present at the station was Chris Woodhouse, who said families were in tears on the platforms as trains bound for airports were among those cancelled because of the demonstration.
Images on social media showed protesters sitting on train tracks with yellow banners in support of the YPG (People's Protection Units), a Kurdish militia group.
Some read: "Stop Turkey from helping ISIS terrorists".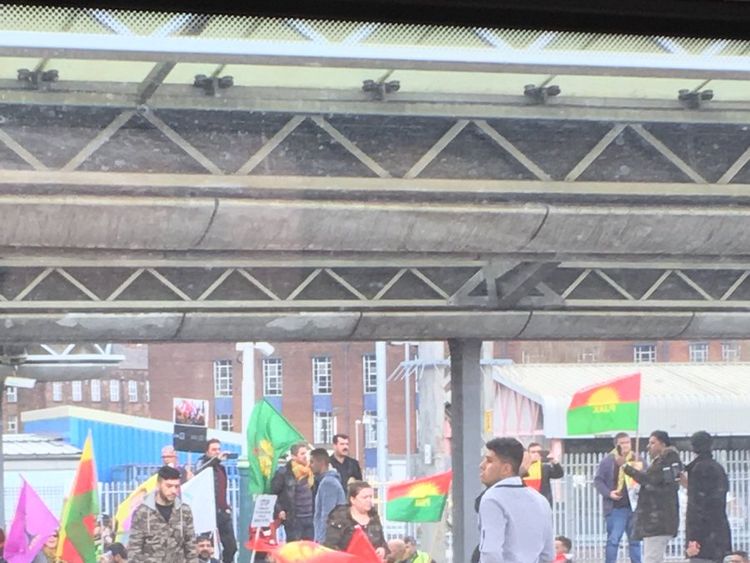 The demonstration follows several months of conflict between Kurdish groups and Turkish forces in Afrin, northern Syria.
Turkey regards the YPG as a terrorist group, although it is not a proscribed organisation.
The government in Ankara has accused the YPG of supporting another armed Kurdish organisation, the PKK (the Kurdistan Workers' Party), which is considered a terrorist group by NATO.
Red flags displaying the emblem of the proscribed PKK are also visible in images of the Manchester Piccadilly protest posted to social media.
The PKK is a proscribed organisation in the UK.
Neither Greater Manchester Police nor British Transport Police immediately responded on the apparent offence during the demonstration.
More follows…