Prince Louis' birth certificate released
The birth certificate gives the young prince's full name, His Royal Highness Prince Louis Arthur Charles of Cambridge.
He was born in Praed Street, Westminster, on 23 April 2018.
The certificate lists his mother Catherine Elizabeth and his father, Prince William, and gives their usual address of Kensington Palace.
It was signed today by Prince William.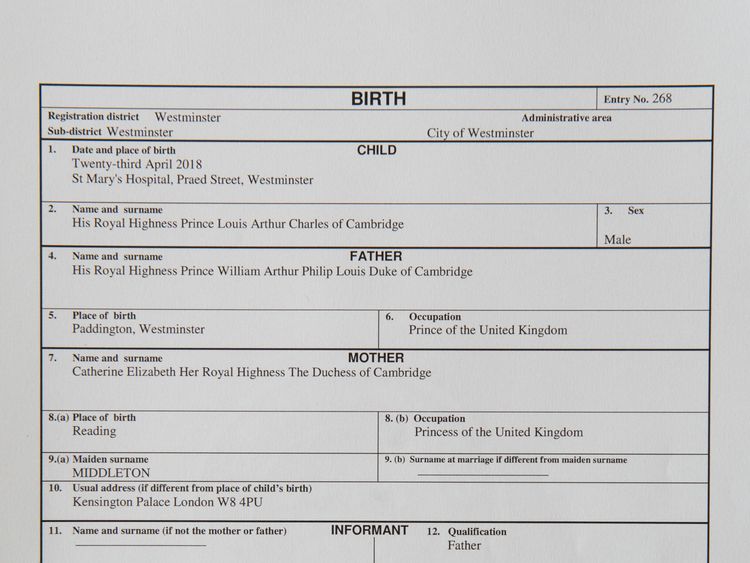 The youngest prince shares one of his names with his father and brother, who both have the middle name Louis.
And he has taken his grandfather's name Charles as a middle name. He will also share the middle name of Arthur with his father.
Louis was born at 11.01am on 23 April, in the Lindo Wing of St Mary's Hospital and weighed 8lb and 7oz.
William will be taking time off to help Catherine with the new arrival.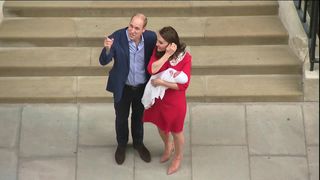 It comes just before their daughter's third birthday. Charlotte turns three on Wednesday, her first birthday as an older sister and a middle child.
The Cambridges waited four days to announce the name of their newborn, with William teasing the difficulty in choosing one at a number of events soon after the birth.
There will be no additional childcare for Prince Louis, as William takes time off to help Catherine and their current nanny.
As the third child of Prince William, Prince Louis of Cambridge is fifth in line to the throne.