Portugal denies the accusations of Cabello and ensures that the arrest of Guaido's uncle seeks to intimidate him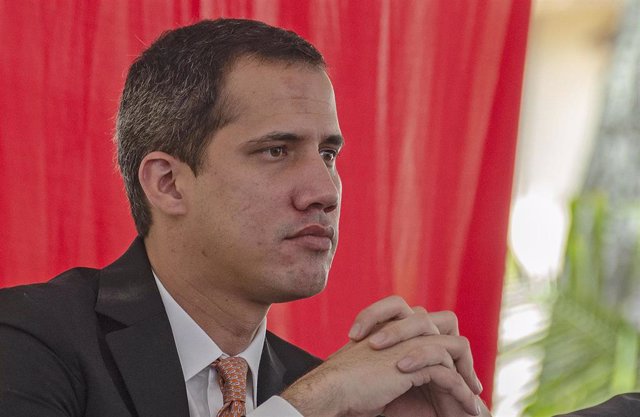 Opposition leader Juan Guaidó – Jimmy Villalta / ZUMA Wire / dpa
MADRID, Feb. 14 (EUROPE PRESS) –
The Minister of Foreign Affairs of Portugal, Augusto Santos Silva, has said that the accusations made by the Government of Venezuela "make no sense", after Diosdado Cabello denounced that the uncle of the self-proclaimed "president in charge" of Venezuela, Juan Guaidó, He tried to enter Venezuelan territory with explosive materials with the collusion of the Portuguese authorities, and has assured that his detention is nothing more than a "way to intimidate" the opposition leader.
Guaido's uncle, Juan Márquez, accompanied the opposition leader when he was arrested on his arrival in Venezuela on Tuesday from a flight from Lisbon chartered by the Portuguese airline TAP.
"The TAP airline is not a saint. There will be an investigation. Why did the airline allow it? They are very restrictive, you wear an open eye drop and it is confiscated, so how do you let these things go?" Hair in relation to the explosive material that the authorities claimed carried with him the uncle of Guaidó.
"When we saw the list of passengers we didn't see a Juan Guaidó anywhere. The Portuguese believe that we are assholes," said Cabello.
In that sense, the Portuguese Foreign Minister has denied these accusations, which he has considered to be devoid of "meaning" and recalled that, with regard to "the very serious crisis" in Venezuela, the situation "cannot be resolved with intimidation and arbitrary detentions. "
Santos Silva has also pointed out that Márquez's detention is nothing more than "a way to intimidate President Guaidó," according to statements made to the TSF Radio Noticias station.
For its part, the Portuguese airline indicated by Cabello has also denied such accusations and remarked that "it is impossible" to travel with explosives in their planes because they have security mechanisms that detect them.
Márquez is in pretrial detention, after he was arrested after landing Monday in Caracas with his nephew. According to Cabello, he was trying to introduce "very dangerous" material into Venezuela, including a flashlight with a C4 explosive hidden inside.