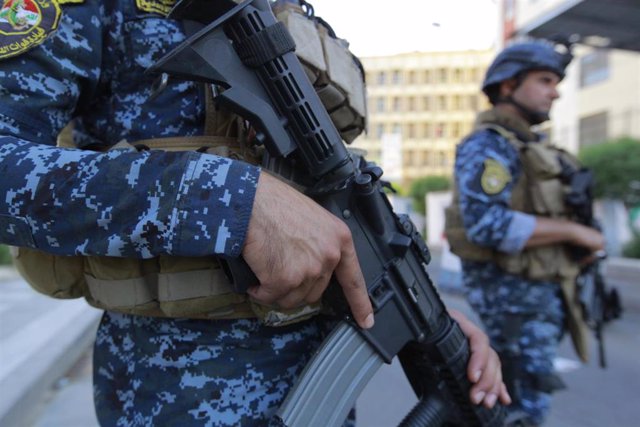 Iraq Policemen – Ameer Al Mohammedaw / dpa – Archive
MADRID, Jan. 19 (EUROPE PRESS) –
Groups of protesters have returned to the streets of several towns in southern Iraq on Sunday to protest against the authorities after several weeks of relative calm following the wave of protests at the end of last year in which at least 460 people died.
Popular protests against the government resume in multiple parts of southern Iraq
Protests are being concentrated in the provinces of Di Car and, above all, Najaf, where protesters cut most of the roads and main squares of the city center with burning tires and wooden barricades, according to the Nina news agency .
Most of the government headquarters, schools and universities of Najaf are completely closed. University students, in particular, have joined the demonstrations, which are concentrating around the central Sadrain square.
There is also evidence of skirmishes between protesters and security forces in the city of Hilla, province of Babylon, in the center of the country.
There is still no official number of victims or detainees.
The protests, which began in October, demand a total political reform in Iraq to end the endemic corruption in the country and the inequality in the distribution of oil benefits. They request the resignation of the Government in full, the dissolution of Parliament and, in general terms, the disappearance of the political system established after the invasion of the United States in 2003.