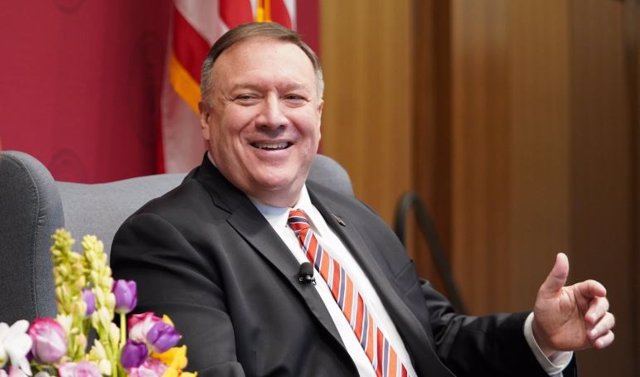 US Secretary of State Mike Pompeo – US DEPARTMENT OF STATE
MADRID, Jan. 23 (EUROPE PRESS) –
The Secretary of State of the United States, Mike Pompeo, reaffirmed this Thursday the support of his Government to Juan Guaidó as "legitimate" president of Venezuela and has issued a warning to the regime of Nicolás Maduro: "All dictatorships end".
Coinciding with the anniversary of the self-proclamation of Guaidó as "president in charge" of Venezuela, Pompeo has stressed that the head of the National Assembly "continues to have the support of the international community in its work to alleviate the humanitarian and political crisis" in the country South American.
"All dictatorships end and we are proud to support Juan Guaidó, the Assembly and the people of Venezuela in their struggle to restore democracy," said the head of US diplomacy on Twitter.
Pompeo and Guaidó coincided on Monday in a forum on terrorism organized in Bogotá, the first stop of the international tour of the Venezuelan opposition leader. Guaidó then traveled to Europe, where he has already made stops in London, Brussels and Davos, in the latter case to attend the World Economic Forum.