Pompeo informs Barzani of Iran's attacks on the Iraqi bases of Al Asad and Irbil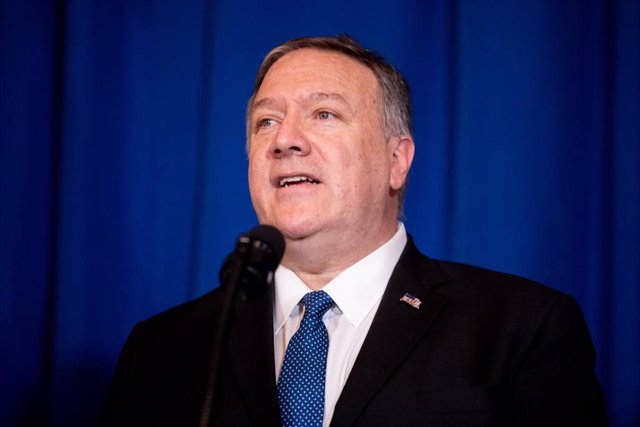 The US Secretary of State, Mike Pompeo. – Richard Graulich / Palm Beach Post / DPA
MADRID, Jan. 8 (EUROPE PRESS) –
US Secretary of State Mike Pompeo has reported by telephone to Iraqi Kurdistan Prime Minister Masrur Barzani about the missile attack that Iran has carried out against Iraqi bases in Al Asad and Irbil, which house troops Americans, in response to the death of Iranian General Qasem Soleimani.
Both have agreed to remain in "close contact" to assess the development of the situation, as reported in a statement the spokeswoman for the US Department of State, Morgan Ortagus.
For his part, Barzani has suggested to Pompeo "ways to de-escalate and contain the situation," the president said in his Twitter account.
Soleimani died along with 'number two' of the Popular Mobilization Forces (FMP), Abu Mahdi al Muhandis, and several Iraqi militiamen and Iranian military in a US-executed bombing at the airport in the capital of Iraq, Baghdad. Iran's supreme leader, Ayatollah Ali Khamenei, promised a "hard revenge" in response.
Washington argued that it carried out the attack "to protect US personnel abroad", following protests against its embassy in Baghdad in protest against another bombing in which 25 members of the FMP died.
Bombings against the FMP were executed in response to the death of an American contractor in a projectile attack against a military base located near Kirkuk.
The Iraqi Government has condemned these attacks by the United States and recalled that the FMPs are a fundamental element in the fight against the Islamic State.
In this regard, he has denounced that the bombings were carried out unilaterally and in violation of the agreements reached with the international coalition that Washington is leading in the fight against jihadists.
Therefore, the Iraqi Parliament approved on Sunday a motion that requires the expulsion of US troops from the country and obliges the Government to commit to making public any agreement reached in the future for the presence of foreign military advisers and trainers.
During the day on Monday, the Iraqi Executive limited the activities of the international coalition and reduced them to training and advisory work, prohibiting their movements by land and air.