Pompeo assures Saudi Arabia that the US "does not seek" a war with Iran and that it is committed to the "scaled"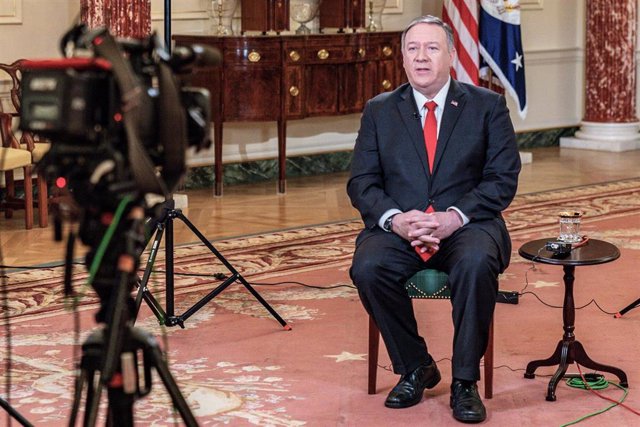 Image of the Secretary of State of the United States, Mike Pompeo. – Ron Przysucha / US Department of S / DPA
MADRID, Jan. 7 (EUROPE PRESS) –
The US Secretary of State, Mike Pompeo, assured the Vice Minister of Defense of Saudi Arabia, Jalid bin Salman al Saud, on Monday that the United States "does not seek" a war with Iran and that it is committed to the "scaling" of tension between both countries after the attack that killed Iranian General Qasem Soleimani.
In this regard, Pompeo has also thanked Al Saud for his country's support for the United States "to counter the threat posed by the Iranian regime," according to a statement from US State Department spokeswoman Morgan Ortagus.
Also, during the meeting in Washington, Pompeo and Al Saud have discussed the decision of US President Donald Trump to take "decisive" defensive measures to protect US personnel who are abroad.
Precisely this Monday, the Saudi Foreign Minister, Faisal bin Farhan, has warned that the region is going through "a very dangerous time" and has called for calm.
Soleimani died along with 'number two' of the Popular Mobilization Forces (FMP), Abu Mahdi al Muhandis, and several Iraqi militiamen and Iranian military in a US-executed bombing at the airport in the capital of Iraq, Baghdad.
Washington argued that it carried out the bombing "to protect US personnel abroad", following the attacks against its Embassy in Baghdad in protest against another bombing in which 25 members of the FMP died.
Bombings against the FMP were executed in response to the death of an American contractor in a projectile attack against a military base located near Kirkuk.