Polling stations closed during the second round of presidential elections in Colombia
The national registrar of Colombia, Alexander Vega Rocha, announced at 4:00 p.m. (11:00 p.m. Spanish Peninsula time) this Sunday the completion of voting in the second round of the Colombian presidential elections to be held this Sunday.
This Sunday, the candidate of the historic pact left coalition, Gustavo Petro, and the far-right candidate Rodolfo Hernández face each other.
Hernández, candidate for the League of Anti-Corruption Governors, won more than 5.9 million votes in the first round on May 29, accounting for 28.17 percent of the votes cast, surpassed only by the 8.5 million Petro ballots.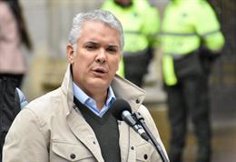 At the opening of the polls, Iván Duque announced the arrest of two prominent guerrilla leaders