Police escort for Windsor's 'other' wedding
The only issue: months after she'd booked it all, Prince Harry and Meghan Markle announced they'd be getting married in Windsor less than 24 hours after she did.
"We heard they were getting married and we thought, it will be okay because we thought it would be in London," Ms Compson told Sky News.
"Then we heard they were getting married in the spring, then it was Windsor, then after two weeks they announced the day and I was like "no way, the day after! Can you believe that?'"
Ms Compson, 33, and her fiance Aaron Hallam, 34, decided in August to marry at the Guildhall in Windsor on 18 May, planning a quiet ceremony with about 30 guests.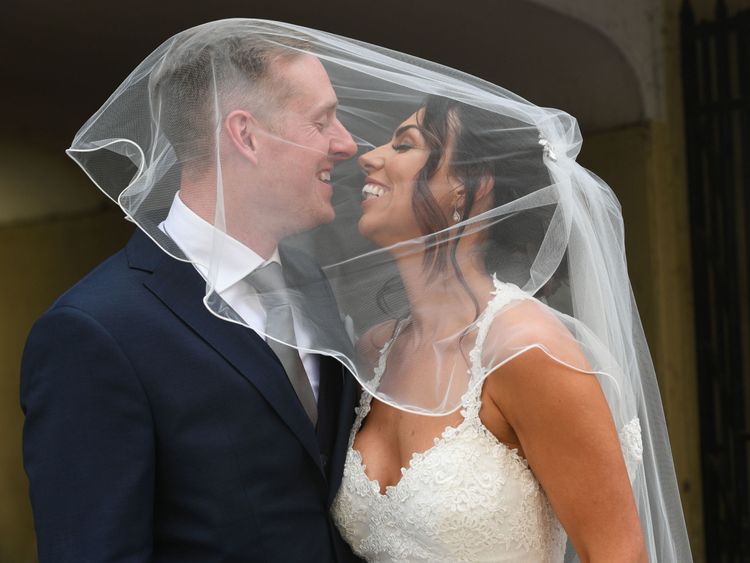 They decided to push on with their plans despite the tight security surrounding the royal wedding making some of the logistics, such as booking local hotels and getting guests into town, more challenging.
"We've been engaged for years", she said, "and it took us so long to decide to do it simple and local and it's turned out to be chaos really!"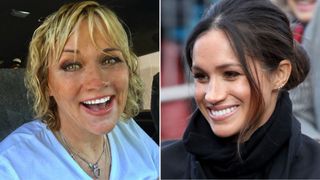 Thames Valley Police estimate that 100,000 visitors will come to Windsor to watch Harry and Meghan get married at Windsor Castle.
Dozens of die-hard royal fans have already arrived to secure prime positions along the route that the couple will take in an open-top carriage after they have said 'I do'.
:: Who will walk Meghan down the aisle?
There was no carriage for Vicky as she left her hotel opposite the castle at 12.30pm for the short walk to the Windsor Guildhall for her own ceremony.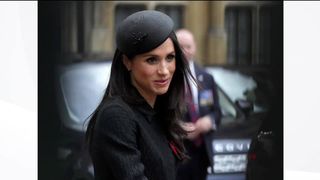 But instead of a quiet stroll, she was given a police escort to help her, and her wedding party, through cheering crowds overwhelmed with wedding fever, surrounded by international media and well-wishers.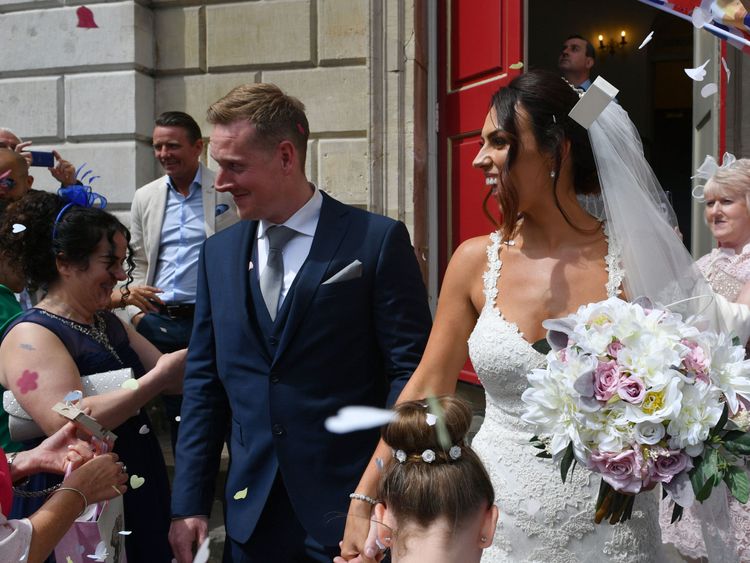 Many people appeared to be treating her special day as a warm-up for Saturday, surging toward the group, smartphones in hand.
"It's so surreal! I can't imagine what Meghan's going to feel like when she goes through this tomorrow!," she said.
After exchanging their vows, the happy couple headed back out of the Guildhall to cheering and confetti, their big moment recorded by TV crews from France, Australia and the UK.
:: Everything you need to know about the royal wedding
As they set off for their own celebrations and a honeymoon in Malta, a beaming Mr Hallam said: "It's been absolutely lovely. If I'd have known I was going to be on the news I might have been a bit more reserved, but I just want to put it on the record. I booked it first."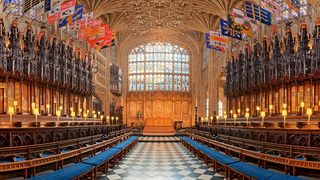 His new wife was quick to say the same.
"This was booked in August. I was well in there before Meghan," she said.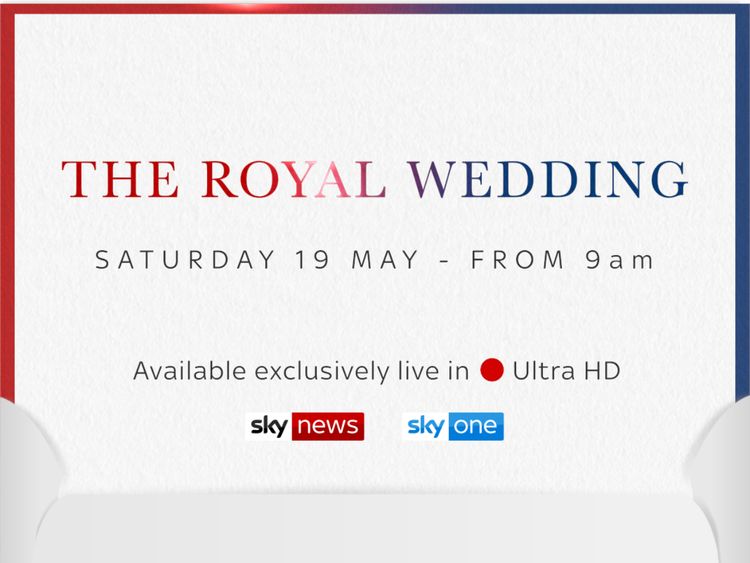 :: Sky News is broadcasting live from Windsor with all the build-up to the royal wedding, with exclusive live coverage of the wedding in UHD in a special programme ‪from 9am to 3pm on Sky News and Sky One ‪this Saturday.