Police chief: 'Answers will come' on Salisbury attack
Wiltshire chief constable Kier Pritchard told Sky News that counter-terrorism officers led by the Metropolitan Police are making progress in an investigation he described as "off the scale".
A hundred specialist officers are still working on the case and have scoured 4,000 hours of CCTV, seized 2,300 exhibits, conducted 176 different searches in Salisbury and taken 900 witness statements.
No suspect or person of interest has yet been publicly identified.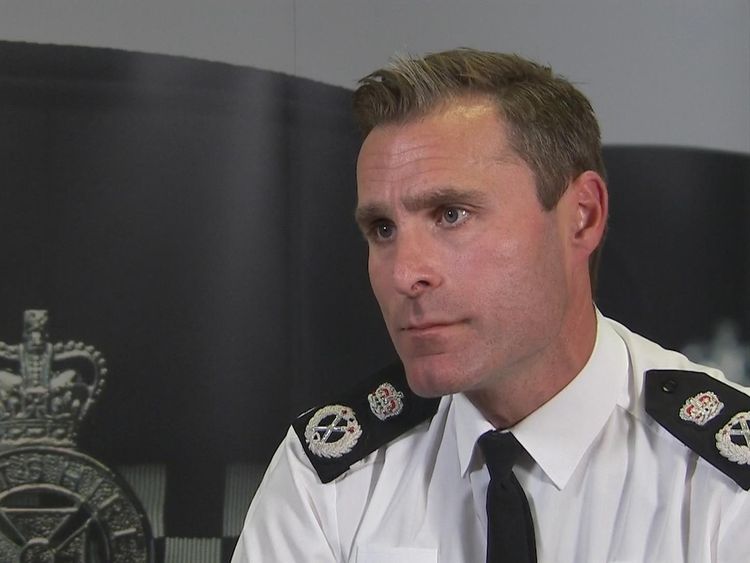 Mr Pritchard told Sky News: "It doesn't surprise me just because of the sheer scale and enormity of this case – never before have we seen an attack of this nature.
"It requires hours and hours of time and dedication to try and pinpoint the circumstances."
"I'm absolutely confident that that day will come but at the moment we need to give them the space."
As chief constable of the local force, Mr Pritchard is not privy to the finer details of the investigation and couldn't explain whether Mr Skripal and his daughter had been able to recall anything of the day or if they'd been able help investigators.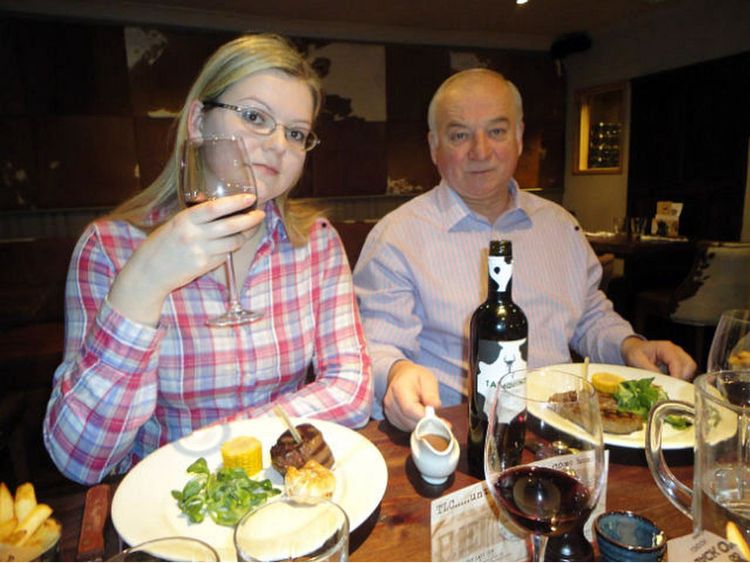 The Skripals are still being held at a secret location in the UK following their discharge from Salisbury District Hospital.
The Metropolitan Police, who are leading the investigation, have refused to discuss the security arrangements around the pair in the interests of the Skripal's own safety.
The Russian Embassy in London has continually questioned the British version of events and have said they fear the Skripals may be being held against their will.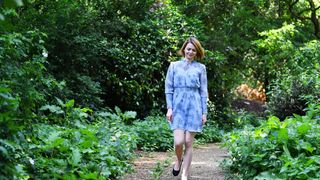 President Vladimir Putin and other senior Russian figures have categorically denied any involvement in the attack after Prime Minister Theresa May said only the Russian state had the means and the motive to carry out the poisoning.
The Wiltshire chief constable added that his officer DS Nick Bailey, who was exposed to the nerve agent at Sergei Skripal's home, was still off work recuperating with his family.
More from Sergei Skripal



Tory 'hypocrisy' over cash from donor with past Kremlin links after Salisbury attack




Chelsea owner Roman Abramovich's UK visa expires amid Russia tensions




All Salisbury sites released for decontamination apart from Skripal home




Salisbury attack: Skripals poisoned with up to 100mg of novichok nerve agent, says watchdog




Tories attack Russia and 'useful idiot' Jeremy Corbyn over Salisbury poisoning




Salisbury attack: Skripal cousin claims pair suffered 'food poisoning'
He said his officer had done exactly the right thing by going to the house to make further inquiries on the Sunday evening.
Responding to speculation that the detective may have known Sergei Skripal or had previously had contact with him, the chief constable told Sky News: "As I understand it Nick went to that address and I don't believe he had had contact with Sergei and Yulia up to that point."