Poland will continue with the reform of its judicial system despite the ruling against the EU Court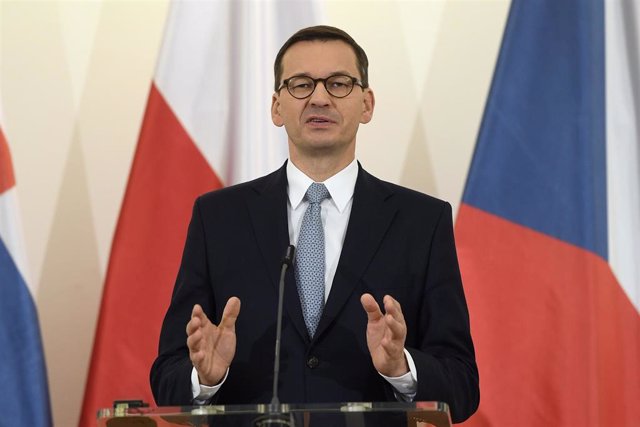 Prime Minister of Poland, Mateusz Morawiecki – Ondej Deml / CTK / dpa
WARSAW, Nov. 6 (DPA / EP) –
Poland will continue with the reform of its judicial system, but will try to consider the position of the European Union, as Polish Prime Minister Mateusz Morawiecki said Wednesday.
"The Polish judiciary still needs a deep reform. So we will continue with these changes in a way that is understandable to our EU partners, but first and foremost, to make our courts finally efficient because this is what they expect our citizens, "he said in an interview with the Polish Press Agency.
A series of judicial reforms implemented by the ruling Party Law and Justice (PiS) were challenged by the Court of Justice of the European Union (CJEU), which ruled on Tuesday that reducing the retirement age of ordinary court judges contravene the European law
In relation to this matter, Morawiecki has said that Poland will analyze the "in-depth" ruling, as well as its "possible consequences". However, he stressed that the decision has been made based on legislation that is no longer in force, as it had been modified more than a year ago.
The members of PiS have been long-standing critics of the country's judicial system, which they see as an "inefficient", "selfish" and "corrupt" remnant of the country's communist past. That is why Warsaw began the reform of the judicial system more than a year ago which, among other measures, reduces the retirement age of High Court magistrates from 70 to 65 years, a forced retirement that is applied retroactively to judges
In June, the CJEU had already ruled that the controversial reform violates the principles of immobility of the judge and judicial independence. The European Justice then argued that all Member States have an obligation to ensure that their jurisdictional bodies that are part of their appeal system comply with the requirements of effective judicial protection and, to ensure such protection, "it is essential to preserve their independence".