Podoliak claims Russia can launch an offensive in Poland, the Baltic States and Kazakhstan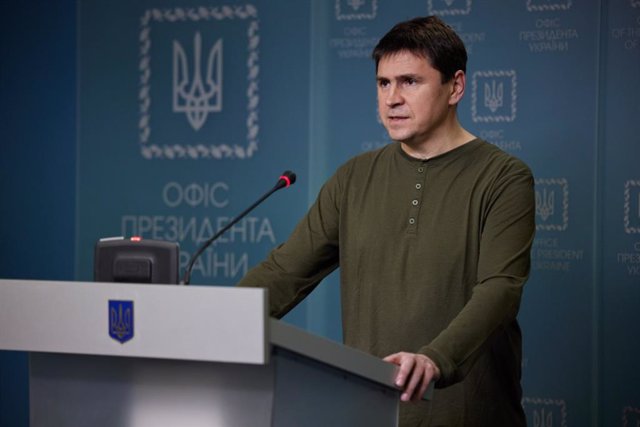 Follow live the latest news about the war in Ukraine
Ukraine's chief negotiator at the peace talks with Russia and adviser to the Ukrainian Presidency, Mikhailo Podoliak, has stated that Russia could launch a large-scale offensive in Poland, the Baltic States and Kazakhstan as part of an operation "global" military demilitarization and denazification.
"This was stated by Russian Prime Minister Savostyanov. It's just the beginning. Russia openly promises that there will be a lot of European blood," announced Podoliak on his official Twitter profile, without the Russian authorities speaking at the moment.
As part of the peace talks, the adviser to the Ukrainian Presidency said this Friday that Kyiv is talking separately with NATO countries about providing security guarantees to protect them from Russia, rather than insisting on their inclusion in the Atlantic Alliance as a full member.
Ukraine's main negotiator has confirmed to US broadcaster ABC that the Ukrainian government is negotiating a further path away from "amorphous structures related to the United Nations, the OSCE (Organization for Security and Co-operation in Europe) or NATO".
On the general status of the negotiations with Russia, Podoliak confirmed that the talks were "absolutely true", especially since, as the Turkish government, which acts as a mediator in the dialogue, indicated a few weeks ago, both sides have started to focus on certain aspects of a possible peace process.
However, Ukraine's chief negotiator has acknowledged that both parties are still a long way from an agreement and that the dialogue could last "months". "We have several drafts that collect the starting positions, but at the moment there is no agreed project," he explained.