Plea for tougher penalties for drivers using phones
Kai Khetani, who was two years old at the time of the accident in 2016, was crossing the road with his grandfather in west London when a vehicle ran a red light and hit them.
His grandfather recovered from his injuries, but Kai, now four, has been left partially blind and unable to walk, talk or swallow.
"Kai was an outgoing person," his mother Niyutee told Sky News.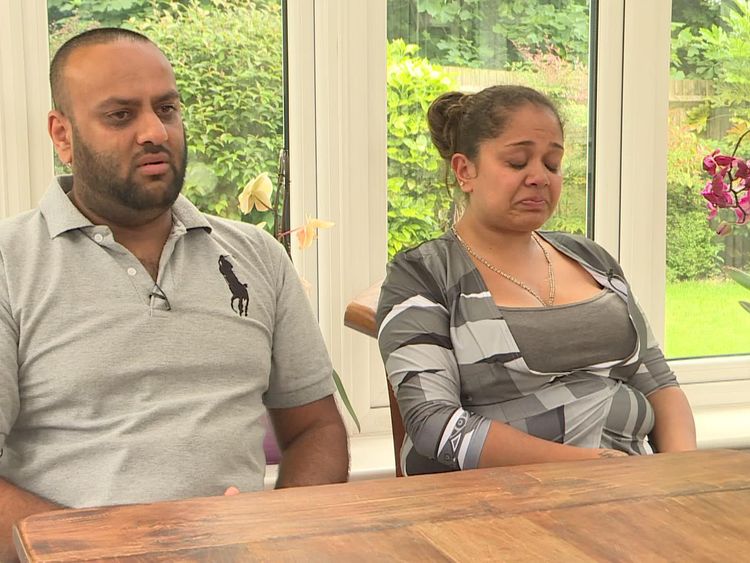 "He didn't particularly like any sports as such but I don't think he had a choice with his dad loving football.
"Now he's obviously very changed, he is not independent, things are done for him. But he is still a loved child."
A court discovered the driver of the vehicle had been using a handheld mobile phone at the time of the accident.
He was given a two-year suspended sentence for each victim.
"There needs to be a change of law," Kai's father Rakesh said.
"If I use my mobile phone, nothing is going to happen to me. But if you go out on the road and you punch someone or stab someone, then you end up in jail. What's the difference? You've still ruined someone's life."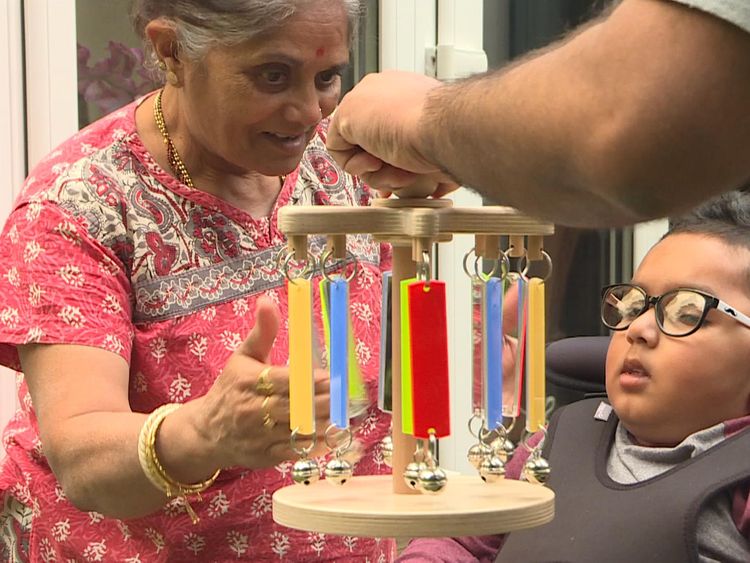 Currently, there is a five-year maximum sentence for an individual found guilty of causing serious injury by dangerous driving.
The Khetani family's local MP, Conservative Bob Blackman, has backed the family's calls for tougher sentencing.
The Harrow East MP said: "I want the family to feel justice has been served, given the circumstances and life-changing injuries inflicted upon the young boy."
Last year, the government agreed to increase maximum sentences for those who cause death by dangerous driving to life behind bars.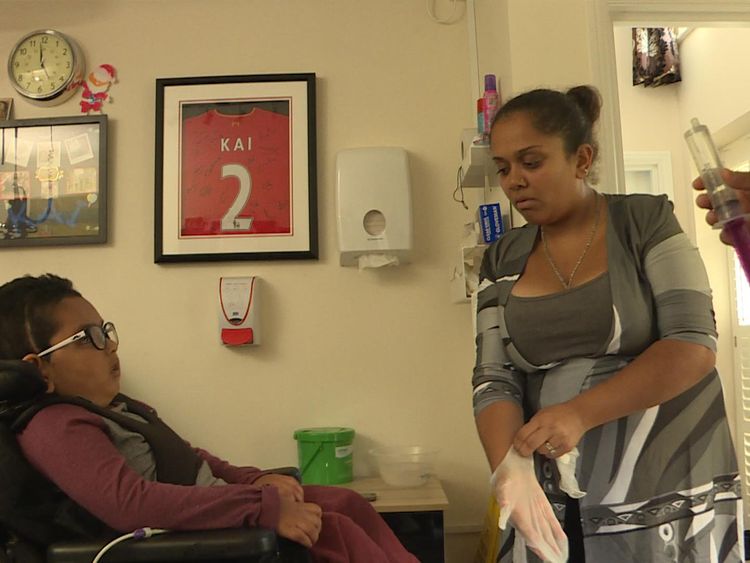 But neither this, nor bigger fines for drivers caught using handheld phones, seems to be stopping people from taking risks behind the wheel.
In March 2017, the Department for Transport doubled spot fines for drivers caught using handheld mobile phones – it's now £200 and six penalty points.
But government figures reveal that since then, more than 26,000 motorists have been caught on their phones – 500 of these were drivers who had only had their licence for two years or less.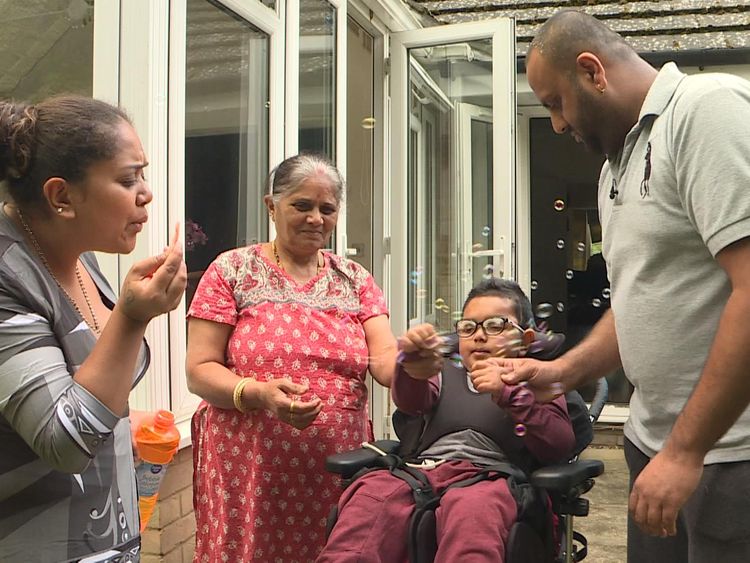 "Every time you drive you will see drivers using their mobile phones," Kim Evans, a legal expert at Old Bailey Solicitors, told Sky News.
More from London



YouTube deletes more than half of violent music videos flagged by Met




Reece Williams charged with 'brutal' murder of Marcel Campbell in north London




Electric storm lights up London landmarks




UK struck by lightning 60,000 times in 24 hours




Thunderstorms deliver more than 60,000 lightning strikes across UK




Couple guilty of murdering French nanny Sophie Lionnet and burning her body
"Since 2010, road traffic police numbers have been slashed by a third.
"Without having police out on the roads actively seeing and stopping drivers using their phones, I can't see this is going to get any better."