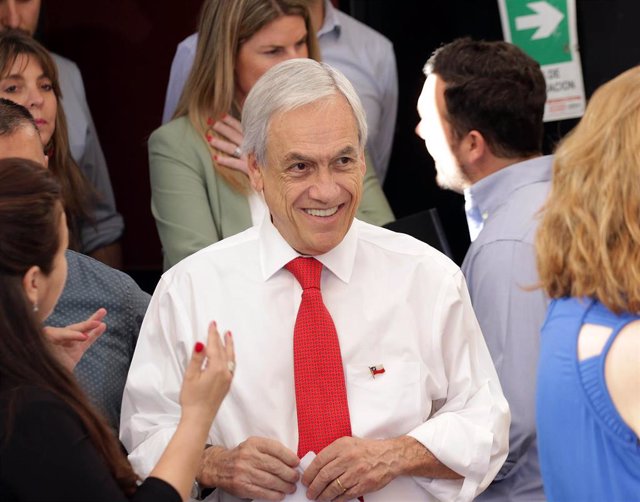 Archive image of the president of Chile, Sebastián Piñera. – AGENCIA UNO / FRANCISCO CASTILLO
MADRID, Dec. 23 (EUROPE PRESS) –
The president of Chile, Sebastián Piñera, signed on Monday the reform of chapter 15 of the Constitution that allows a new constitutional process to begin, which will begin with a referendum on April 26, 2020.
During his speech, Piñera has affirmed that it is "of sublime importance" to regain the value of "unity, dialogue and respect," according to Radio Cooperativa.
"The Constitution is not a magic wand that instantly solves all problems. We must avoid falling into an extensive catalog of aspirations, and also avoid excessive detailed regulations of all institutions," he said.
On the referendum of April 2020, the Chilean president has indicated that he is "the first in 30 years" and that it should serve to "leave behind the violence and divisions that we have seen resurface with pain and sadness during these days."
The president has also sustained the importance of condemning "clearly, categorically and permanently, and without any ambiguity" all kinds of violence and threats "because that only poisons the soul of our country."
In this sense, he has indicated several rights that "must be enshrined" in a possible new magna letter, such as the right to life and to establish the family as a fundamental pillar of society. It has also listed a series of principles that should be embodied in the elaboration of a new Constitution, such as the character of the democratic republic of Chile.
Piñera has assured that the constitutional process should not modify the judicial sanctions that are in process, nor anticipate the end of the parliamentary period.
For his part, the president of the Chamber of Deputies, Iván Flores, a member of the Christian Democracy party, has criticized that Piñera delimits the measures that may be part of a possible new Constitution.
"Nobody can arrogate themselves today or say what the new Constitution is going to be like, nor set conditions. But limiting to a certain catalog and not another, I think it was not only too much, but rather violent an act that should have been 100 percent Republican, "criticized Flores.
He has also assured that the president omitted the lack of will of the Government before the social outbreak, since the new constitutional process was born with the objective of reunifying the country after nine weeks of intense protests.
The Chilean Senate last week approved the bill that would hold a constitutional referendum on the composition of the body that will be responsible for drafting the new Constitution.
However, the project was approved with the rejection of individuals related to gender parity, the seats reserved for native and independent peoples.
The Constitutional Assembly will be responsible for drafting the country's new Magna Carta, a concession from Piñera following the anti-government mobilizations initiated in November.