Piñera announces legal changes to combat barricades, looting and the hooded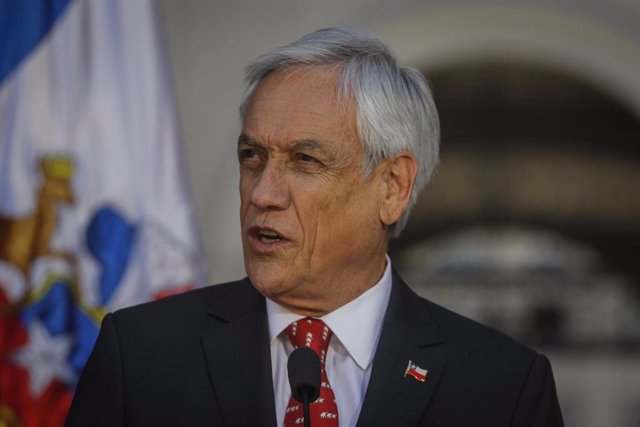 The president of Chile, Sebastián Piñera – AGENCIA UNO / SEBASTIAN BELTRAN GAETE
SANTIAGO, 7 Nov. (Agency One / EP) –
The president of Chile, Sebastián Piñera, announced on Thursday that he will send a series of bills to Congress to combat public excesses within the framework of the protests, including the hooded protesters, and improve the protection and capabilities of the police forces. security, within the framework of the wave of mobilizations against his Government.
"Police and the Police have the full support and support of the Government … and, in order to strengthen this work, we want to announce an agenda in the area of ​​public order and protection of citizen security," he said in an appearance from The coin.
Piñera has released a decalogue of measures, among which a "anti-looting" law to harden penalties for robberies "using the crowd" and another "anti-hooded" law stand out. "We are going to sponsor and give urgency to a bill to combat public crimes committed with barricades or other similar elements," he added.
Likewise, the head of State of the South American nation has advanced a fourth draft of him to regulate the injurious figures or the attacks against the forces of the security forces. Thus, it provides for the creation of a digital platform to facilitate complaints about crimes against uniforms.
In addition, a special team of lawyers will be created, under the responsibility of the Ministry of Interior, which will collaborate with regional authorities to file complaints and another, composed of the Prosecutor's Office, Police and Police, to improve intelligence tasks for preventive purposes.
Piñera has also announced a modernization of the national intelligence system and security forces. Among other things, it aims to "more than double the capacity of aerial surveillance".
"We are convinced that this agenda will be a significant contribution to public order and citizen security and we ask Congress for its urgent and prompt approval, in that part that requires law," he said.
Protests in Chile broke out on October 17 against the fourth rise in the price of the subway in a few months and grew rapidly to denounce social inequality and raise the need to elaborate a new Constitution.
Piñera, who came to declare the state of emergency deploying to the Armed Forces, apologized for not hearing the clamor of the Chileans and proposed a "social agenda." To make it a reality, it has remodeled the Government and initiated a dialogue with the political parties, both opposition and official.
In these weeks, at least 19 people have died from clashes between protesters and security forces and over a thousand have been arrested. The National Institute of Human Rights (NHRI) has denounced torture and other abuses against people detained in the context of the protests.