Pi? Ntilde; was sending to Congress a controversial law that would allow deploy military in "key" infrastructure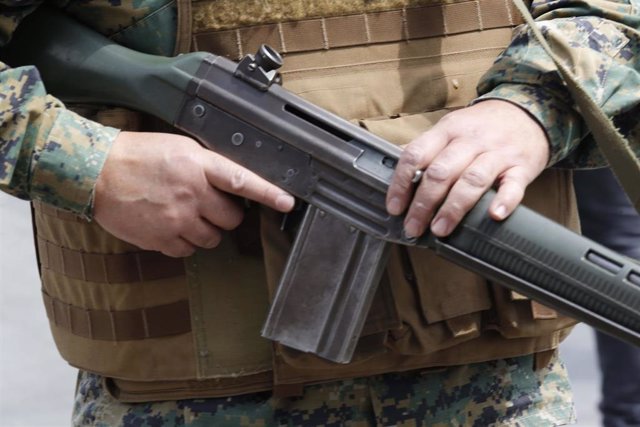 Chilean military – SEBASTIAN BROGCA / AGENCIAUNO / SEBASTIAN BROGCA
MADRID, Nov. 26 (EUROPE PRESS) –
The president of Chile, Sebastián Piñera, sent a bill to Congress on Tuesday to be able to deploy the Armed Forces to protect "key" infrastructure, if necessary, without having to declare the state of emergency first.
Piñera has signed the bill with the Interior and Defense Ministers, Gonzalo Blumel and Alberto Espina, respectively, after which he will be sent to Congress for processing, as he advanced on Monday.
The tenant of La Moneda has explained that the objective of the draft is to protect "that critical infrastructure that is essential for the lives of millions and millions of compatriots and is essential for the normal development of the country."
Piñera has emphasized that in this case the military deployment would not imply the cutting of fundamental freedoms and rights that, instead, entails the declaration of the state of emergency.
The measure has been met with strong criticism from opposition sectors in the context of the repression of protests against the Government, which has been carried out by police and armed forces and has left about 20 people dead and hundreds injured.
The protests broke out on October 17 for the fourth rise in the price of the subway in a few months but grew rapidly to denounce social inequality and demand a constitutional change.
Piñera initially responded by declaring the state of emergency to deploy the Armed Forces, in a country where the presence of the military in the streets is still a sensitive issue almost 50 years after the coup against Salvador Allende.
Amnesty International (AI) has denounced that Chilean security forces have carried out "widespread attacks using force unnecessarily and excessively" against protesters with the intention of "harming" to deter protests against Piñera.
On the other hand, Piñera has announced that the Government works on a five-axis plan – social dimension, constitutional process, public administration reform, retaking public order and rebuilding the damaged – to recover normalcy.
"That way, we will be able to get our economy to stand up and recover its course towards progress and development," he has defended from the Government Palace, according to La Moneda.
The head of state urged deputies and senators to give the green light to the bill on the Armed Forces and its five-legged plan to "move forward with the support of the vast majority of Chileans."