Pi ñ I was confident in successfully getting out of a possible constitutional accusation: "I will reach the end of my Government"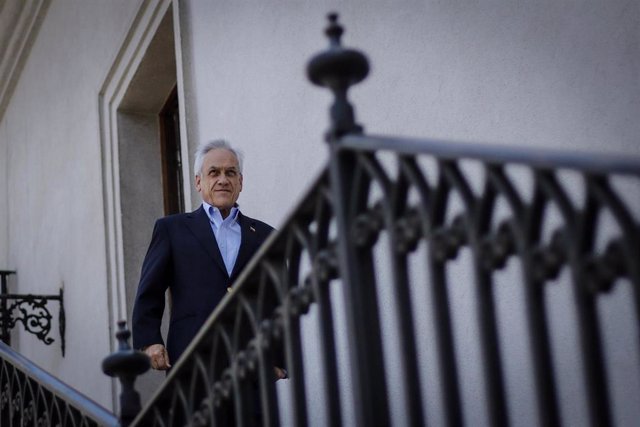 The president of Chile, Sebastián Piñera – AGENCIA UNO / SEBASTIAN BELTRAN GAETE
MADRID, Nov. 5 (EUROPE PRESS) –
The Chilean president, Sebastián Piñera, has defended his management of the crisis unleashed by the massive protests against social inequality, trusting that if the opposition finally launches a constitutional accusation against him, he will succeed. "Of course I will reach the end of my Government," he said in an interview with BBC Mundo.
The opposition, which is a majority in the Chilean Congress, is considering filing a constitutional accusation against Piñera for considering that he abused his power by declaring a state of emergency, which meant a military deployment. If it prospered, it would be stopped and could even be disabled to hold public office.
"If someone wants to make a constitutional accusation, it is their right, but I am absolutely sure that none will prosper because the solution in democracy is to respect the rules, not to attempt against democracy by pretending to destabilize a government that legitimately won the elections ", has held.
Piñera has once again defended his decision to declare a state of emergency, in a country where the coup d'etat perpetrated by General Augusto Pinochet against the Government of Salvador Allende on September 11, 1973 makes the presence of the military in the streets Be a sensitive topic.
"It was the only way to restore public order and protect our citizens," he argued, stressing that it is a "democratic tool" that, as head of state, not only has the right, but the "duty" to use "when public order and people's safety are not guaranteed. "
Questioned about the reminiscences of the military regime, he has denied any resemblance. "I fought against all kinds of dictatorship or dictatorial government. I fought to recover our democracy 30 years ago. It was on that line and, for me, those times will never be forgotten," he has settled.
However, he acknowledged that abuses have been committed under the state of emergency. At least 19 people have died, some at the hands of the security forces, according to the National Institute of Human Rights (NHRI) that has also reported torture and other abuses to detainees.
Piñera has said that "there will be no impunity" for "criminals who set fire to the transportation system, supermarkets and stores" or for "the military or police who have used excessive force or committed crimes." "I will not accept any violation of Human Rights," he said.
On the demands of the protesters, who took the streets on October 17 for the fourth rise in the price of the subway in a few months but ended up denouncing social inequality, he has been sympathetic.
"No one predicted or had the sensibility to realize this. We do not listen carefully enough," he lamented. However, he stressed that it is not a problem of his Government, but "has been accumulating for decades."
In addition, although he has recognized that "Chile is still a very unequal country," he stressed that "it is on average in terms of inequality in Latin America." "If we compare ourselves with the OECD countries, it is a reality. If we compare ourselves with Latin America, that is another reality," he added.
Regarding the clash plan of his Government, he stressed that in "four days" he has built "a very powerful and strong social agenda that must have a large amount of resources to accelerate the improvement process" and has been willing to "Talk about everything, including a constitutional reform."
"I have heard the voice of the Chilean people," he said, noting that any structural reform, especially that of the Magna Carta, which now demands both protesters and opposition, will require "unity, greatness and responsibility."