Pi ñ era recognizes police abuses and accepts "profound" changes in the Constitution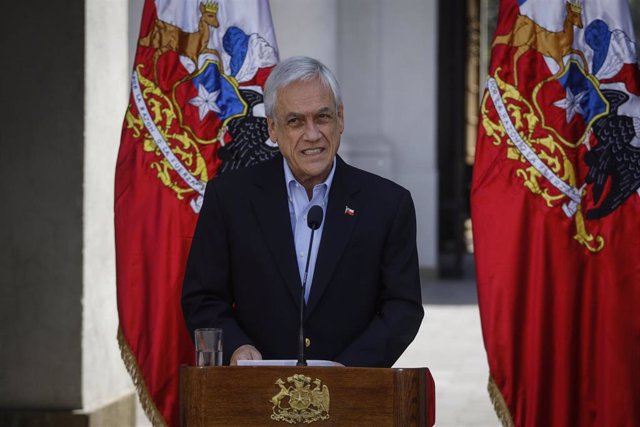 Sebastián Piñera – AGENCIA UNO / SEBASTIAN BELTRAN GAETE
SANTIAGO, Nov. 9 (Reuters / EP) –
The president of Chile, Sebastián Piñera, has acknowledged that "abuses" of power have been committed during the police action against the massive protests that have shaken the country in the last three weeks and raised "profound" changes in the Constitution to meet the demands of the participants in them.
Piñera, however, has insisted that both his Government and the security forces – Police and Army – have "the commitment to respect Human Rights," as he said in an interview published this Saturday by the newspaper 'El Mercurio '.
"I think there have been excesses, abuses, breach of the protocols, breach of the rules of the use of force, bad judgment or crimes. But that has to be investigated by the Prosecutor's Office and tried by the courts of justice," said Piñera .
The president has indicated that "I am not the judge, but I also observe" and that "any fact that may be of an excess, abuse, crime or abuse" will have to end up in the hands of the Prosecutor. The institution, in this regard, has announced this week the opening of proceedings to 14 police officers for alleged torture.
In the same interview, Piñera also stated that the Government is embarking on a process of constitutional reform without giving deadlines for its presentation before Congress.
"We must do it within the framework of the Constitution, democracy and the rule of law, because there are some who want to skip that framework. But I believe in the changes to the Constitution, which are legitimate and we will discuss it," he said .
This "profound" reform of the Magna Carta should "better define the rights of people" and "the obligations of the State", and "create better mechanisms for participation so that people can make their voices heard."