Pi ñ era once again defends the anti-seizure law passed in Chile and affirms that "it will protect the right of assembly"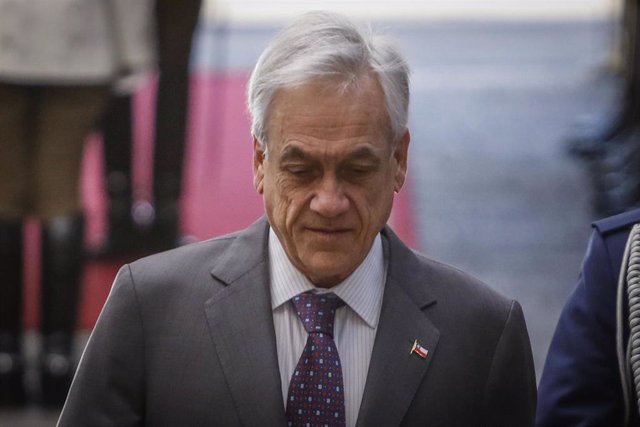 Sebastián Piñera – AGENCIA UNO / SEBASTIAN BELTRAN GAETE
MADRID, Jan. 18 (EUROPE PRESS) –
The president of Chile, Sebastián Piñera, has defended this Friday again the approval of the so-called anti-seizure law, promoted after the public disorders experienced during the demonstrations that have happened since October, and has affirmed that it will protect "the legitimate right of assembly" .
"The approval of the new anti-seizure and anti-barricade law will allow better protection of the freedom and the legitimate right of peaceful assembly and demonstration of all," said the president through his Twitter account.
He also said that "the vast majority of our compatriots want to live with greater justice and dignity, social peace, public order and without violence."
The approval of the law, considered from the opposition as "a pretext to create a legal framework" with which "sanction and avoid any form of social manifestation", took place this Monday.
Piñera has already spoken in favor and stressed the importance of recovering social security and peace.
"I appreciate the agreement that allowed the approval of the necessary anti-clogging, hooded and barricaded law in the Senate today. Recovering the security of families and social peace requires a strong will from our parliamentarians and a commitment to peace that should summon us all "he said on that occasion.
The bill, which will have to be ratified in Congress, has not undergone modifications since it was presented in the Senate and with it seeks to include a new article in the Criminal Code with which to punish in a special way the crimes of looting with up to five years in jail, among other issues.
In that sense, the text has also criminalized the construction of barricades, obstruction of traffic and the launching of blunt objects, actions that the two years in prison would not reach in the worst case.
However, one of the controversies of the project is one that considers as a criminal act a kind of picket known as 'he who passes dance', in which obstructed people can have free movement once they have danced with the protesters. The penalties for this new crime would reach one year in prison.
Protests in Chile broke out on October 17 against the fourth rise in the price of the subway in a few months and grew rapidly to denounce social inequality and raise the need to develop a new Constitution.
Piñera, who came to declare the state of emergency deploying to the Armed Forces, apologized for not hearing the clamor of the Chileans and proposed a "social agenda." To make it happen, he remodeled the Government and initiated a dialogue with the political parties, both opposition and official.
More than 20 people have died from clashes between protesters and security forces and more than a thousand have been arrested.