Pi ñ era, after the Climate Summit: "Great advances have been made but not enough"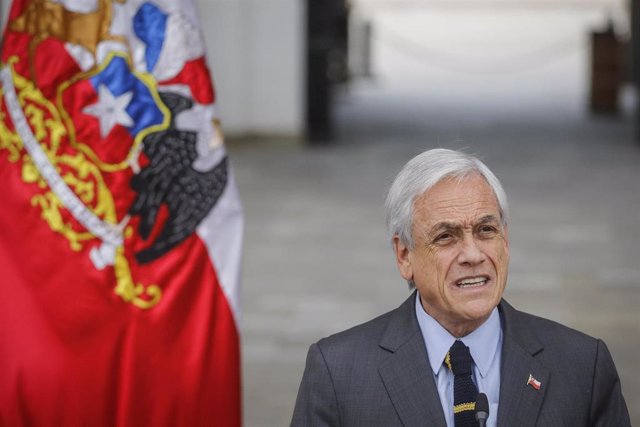 The president of Chile, Sebastián Piñera – AGENCIA UNO / SEBASTIAN BELTRAN GAETE
MADRID, Dec. 16 (EUROPE PRESS) –
The president of Chile, Sebastián Piñera, said on Sunday after the end of the XXV Conference of the Parties to the UN Framework Convention on Climate Change (COP25) that "progress has been made but not enough in the face of the enormous risk and challenge "that the world faces in climate matters.
"The COP25 ended where 195 countries must unanimously agree on steps to follow. Without a doubt, great progress was achieved. But they are not enough in the face of the enormous risk and challenge we face as humanity for Climate Change and Global Warming. We need more ambition," You have indicated in a message spread through your Twitter account.
Thus, the Chilean president stressed that among the great advances achieved are that "194 countries committed to more ambitious goals and 121 with Carbon Neutrality", in addition to incorporating "protection of oceans and forests" and confirming the importance of " gender and science. "
In this regard, he has criticized the most polluting countries and said that "they have not lived up to the challenge and remain in debt."
The Group of Least Developed Countries (LDC) has expressed this Sunday that it feels "disappointed" because COP25 has not served to resolve "key issues."
Although the parties have approved an agreement that includes the three issues for which Chile requested facilitation assistance from Spain, which includes climate ambition, loss and damage mechanisms and financing, they have failed to agree on the regulation of global markets for Carbon (Article 6), the only precept that remains to be developed from the rule book of the Paris Agreement.
Instead, they have begun to work on the design of market mechanisms at the next COP (Glasgow) to avoid double counting, serve the ambition of the Paris Agreement and ensure the environmental integrity of the system.