Philippines lowers the alert level of Taal volcano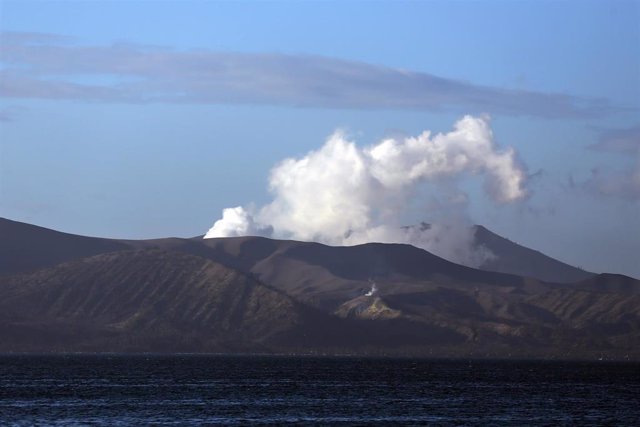 Image of the Taal volcano expelling ashes and smoke. – Alejandro Ernesto / dpa
MADRID, Jan. 26 (EUROPE PRESS) –
The state of alert in the Philippines for the Taal volcano has been lowered from level four to three, state volcanologists confirmed on Sunday.
"This warns of the reduction of the level of alert four or risk of an imminent dangerous eruption of the Taal volcano to level three, which reduces the possibility of a dangerous eruption," reported the Institute of Volcanology and Seismology of the country (PHIVOLCS) for its Acronym in English and has collected the newspaper 'The Philippine Star'.
However, PHIVOLCS has warned that this reduction does not mean that there is no possibility of a volcanic eruption. In addition, volcanologists have recommended that entry to danger zones be prohibited, within a seven-kilometer radius of the volcano's crater.
According to the latest report of the National Council for Disaster Risk Management and Reduction, 98,000 families and 376,000 people have been affected by the eruption in the provinces of Batangas, Quezon, Laguna and Cavite. Of these, 135,365 have been temporarily accommodated in 497 evacuation centers.