Philippine authorities maintain restrictions on the Taal volcano and warn that the risk of eruption continues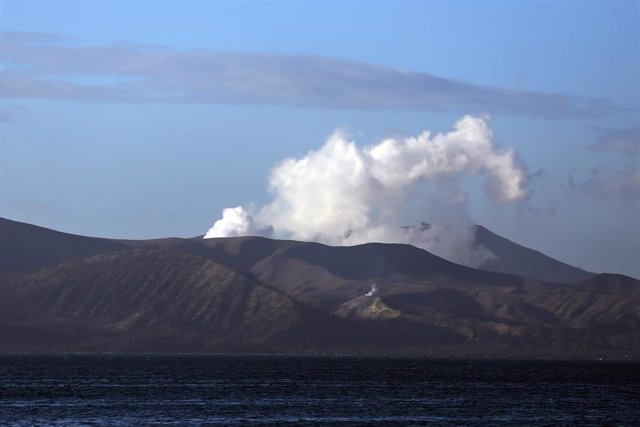 The Taal volcano expelling ashes and smoke – Alejandro Ernesto / dpa
MANILA, 20 Jan. (DPA / EP) –
The Philippine authorities have been working on Monday to maintain compliance with the access restriction zone around the Taal volcano, while they have warned that the risk of an explosive eruption remains even if the recorded volcanic activity has dropped.
The Taal volcano, located in the province of Batangas, about 66 kilometers south of Manila, began to expel dense columns of gray smoke and ashes on January 12 and subsequently expelled lava rivers, causing the eviction of more than 130,000 people who live in nearby towns.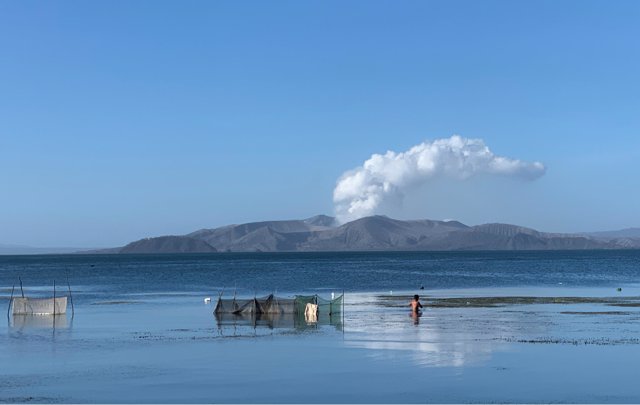 The Taal volcano expelling ashes and smoke – Alejandro Ernesto / dpa
In recent days, activity on the volcano has been characterized by a "constant emission of steam" and "weak frequent explosions," according to data from the Institute of Volcanology and Seismology of the Philippines (Phivolcs).
The deformation of the terrain, volcanic earthquakes and sulfur emissions indicate, however, a "continuous magmatic entry" into the Taal volcano, which could lead to "greater eruptive activity," according to the Phivolcs.
The director of Phivolcs, Renato Solidum, has warned that citizens should not be mistaken for the apparent reduction in volcano activity and has made it clear that the risk of an explosive eruption remains. "People may think that nothing is happening but there is movement underground," he said.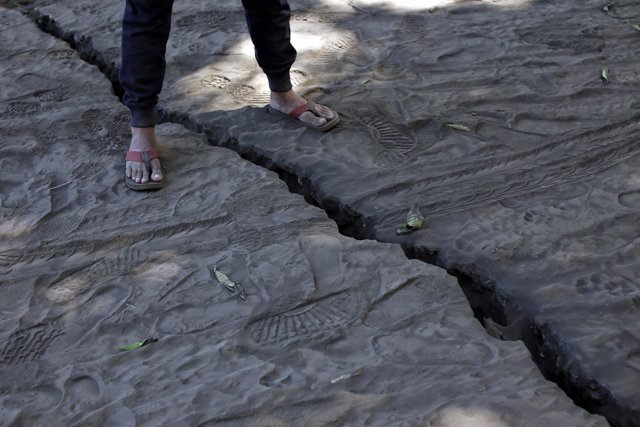 Cracks in the ground due to earthquakes caused by the Eurpción of the Taal volcano – Alejandro Ernesto / dpa
However, Charlie Natanauan, the vice mayor of Talisay, one of the localities affected by volcanic activity, has called into question the recommendations of the Phivolcs director. "No one in the world can predict a volcanic eruption," he said. "How can you say it will happen? Is it God?" "They should let us go back to our homes because nobody can detect an explosion," he argued.
The Taal, the second most active volcano in the Philippines, has erupted 33 times since 1572. The last occasion was in October 1977.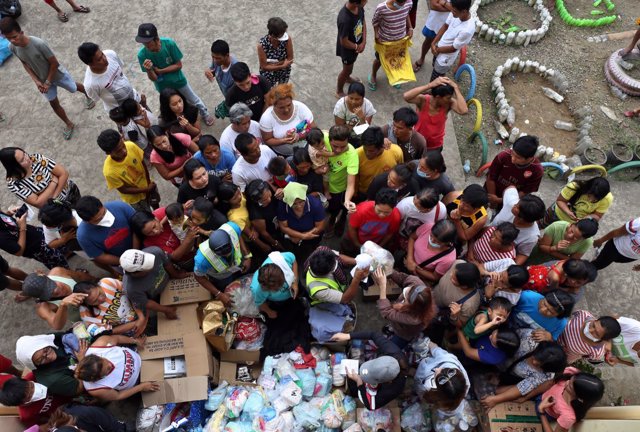 Evacuees from different areas of Batangas receive food – DPA