Philip Roth – life of author who scandalised middle America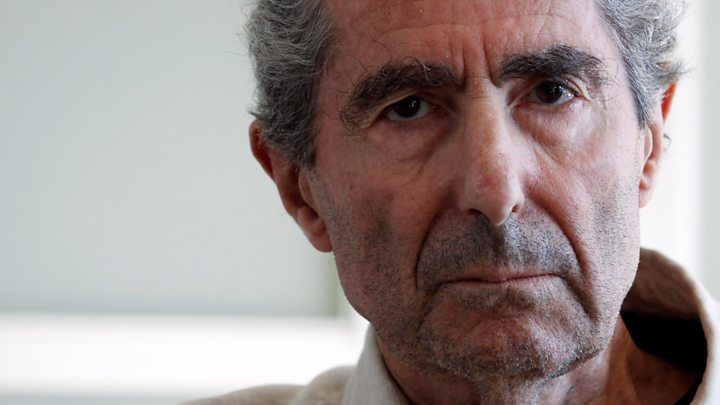 Philip Roth began his career as an enfant terrible, whose fourth novel, Portnoy's Complaint, scandalised middle America.
Decades later, he was the grand old man of American letters and many – perhaps including Roth himself – could not understand why he had not been awarded the Nobel Prize for Literature.
Roth wrote more than 30 novels about sex, death, art and politics, human weakness and imperfections and the experience of being Jewish in America.
His work often drew on his own life and frequently featured alter egos who bore a remarkable similarity to their creator (and sometimes shared his name).
Roth's admirers considered him the greatest American novelist of the late 20th century, whose sparse but sensitive prose style they likened to Ernest Hemingway and William Faulkner.
His later novels in particular offered a fictional history of modern America that was sympathetic but unsparing in its attack on moral complacency and empty consumerism.
Philip Roth was born in 1933 in Newark, New Jersey, where many of his books were set. His parents were middle class first-generation Jewish immigrants from Europe.
He studied for a masters degree in English literature at the University of Chicago and began writing short stories.
Roth's first book appeared in 1959. Goodbye Columbus was a collection of five stories and the title novella, a satirical tale of a nice middle-class Jewish boy's struggle to be assimilated into mainstream American society.
In a pattern that was to be repeated several times during Roth's career, it caused outrage in some quarters.
He was denounced for the unflattering portraits of some of the Jewish characters and accused of being a "self-hating Jew".
Others praised his wit and the liveliness with which he brought his world alive. The book won an award from the Jewish Book Council.
That controversy was as nothing to the storm that swirled around Portnoy's Complaint in 1969, a monologue supposedly delivered to his psychoanalyst by a "lust-ridden, mother-addicted young Jewish bachelor".
Terrorist character
It was funny, explicit and for the time shockingly frank. There were attempts to ban the book in Australia and some US states, but it became a best-seller. Roth later said the book had "put the id back into Yid".
Though Roth himself objected to being labelled a Jewish writer – "If I am anything, I am an American writer," he protested – the Jewish experience was central to many of his later books.
Several featured Nathan Zuckerman, first encountered in The Ghost Writer (1979) as a young man who apparently believes he has found Anne Frank (it seems she survived the Holocaust and was living in America).
Zuckerman appeared in 10 books in all, including two often numbered among Roth's best.
In American Pastoral (1997) Zuckerman narrates the tale of a former high school classmate, Swede Levov, whose teenage daughter rebels against her middle class background to become a terrorist in late 1960s America.
In The Human Stain (2000), Zuckerman tells the story of Coleman Silk, a college professor who is pilloried for a chance remark interpreted as racist, and who turns out himself to be a light-skinned African-American who has "passed" for white throughout his adult life.
Another alter ego, David Kepesh, appeared for the first time in a 1972 novel called The Breast, in which he awakes to find himself transformed into a giant breast.
Israeli trial
A character called "Philip Roth" appears in other books including The Plot Against America (2004), a counter-factual story set in the New Jersey of Roth's childhood in which the aviator and alleged Nazi sympathiser Charles Lindbergh, becomes US president and begins a programme of forced assimilation of American Jewry modelled on Nazi Germany.
Several of his novels dealt with politics. Our Gang, published in 1971 straight after Portnoy's Complaint, is a political satire written almost entirely in dialogue with occasional stage directions.
In The Prague Orgy (1985) Zuckerman encounters the fragmented relationship between politics, sexuality and censorship in communist Czechoslovakia and in Operation Shylock (1993) "Philip Roth" travels to Israel to cover the trial of a former concentration camp guard, John Demjanjuk.
I Married a Communist (1998) was set in the McCarthyite communist-hunting era of the 1950s and was reputedly prompted by Roth's failed marriage to the English actor Claire Bloom. She had persuaded him for a time to live in London, a city where he felt out of place.
Another admired novel, Sabbath's Theater (1995), featured as its protagonist an ageing sex-obsessed puppeteer and helped fuel complaints by Roth's detractors that he could be vain, grumpy, narcissistic and misogynistic.
Broadly satisfied
His defenders argue that these apparently objectionable attributes are those of his fictional characters rather than of the author himself. In response to the claims of misogyny, they point out that his male characters are often depicted as weak, helpless and prey to the perversity of sexual desire.
As well as being a prolific writer, Roth was an academic, teaching creative writing at the Universities of Iowa and Princeton and later comparative literature at the University of Pennsylvania, until he retired in 1991.
He knew when to quit as a writer, too. In 2009 he gave up writing fiction and in 2014 he told the BBC he would make no more public appearances: "I can guarantee you that this is my last appearance ever on television… absolutely [my] last appearance on any stage anywhere."
He had long since retired to rural Connecticut, where he re-read all his books back as far as Portnoy's Complaint, pronouncing himself broadly satisfied.
"I did the best I could with what I had," he told one interviewer, quoting the champion heavyweight boxer Joe Louis, adding that working at writing nearly every day for 50 years "turns out to be an extremely taxing job and hardly the pleasantest of human activities".